The Last Spike: History at a Glance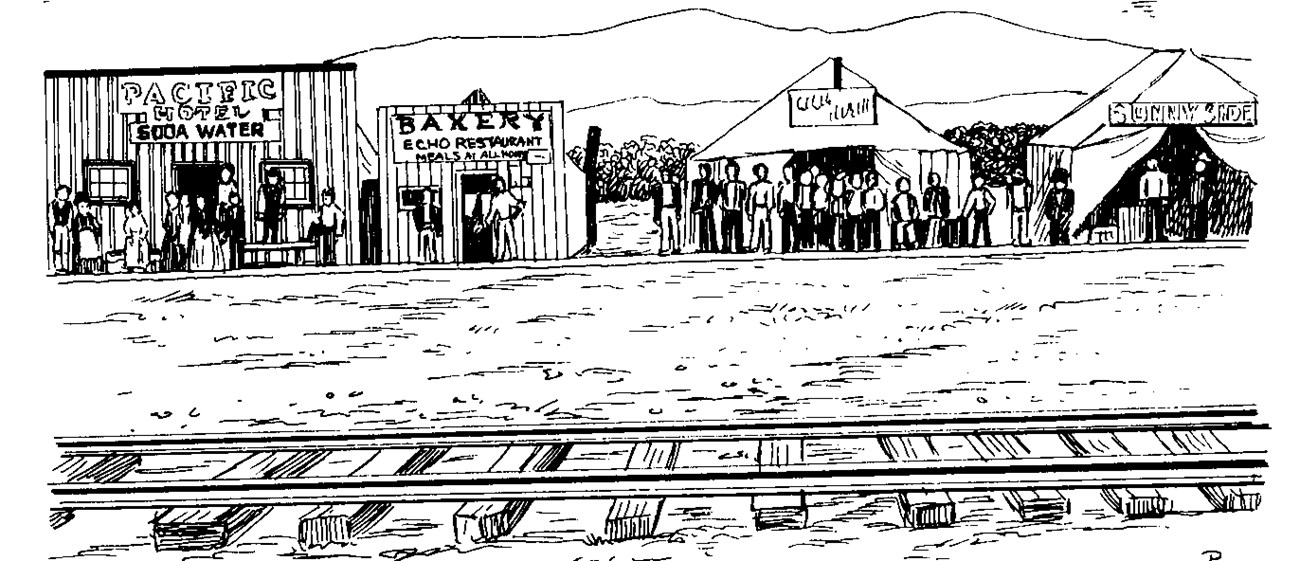 Promontory Summit in northern Utah has experienced a rich, colorful history, yet it remains a paradox. The area has seen boom and bust. It has been famous world-over, yet remains anonymous in many ways, The "Last Spike Site" is an honored and celebrated place, but it has also been quite infamous. The completion of the country's first transcontinental railroad and the "Wedding of the Rails Ceremony" commemorating this historic event, are taught to virtually every American child in basic U.S. history classes. However, few people know where these events really happened. Many historians point to the "Last Spike Site" as the single most important site in our country west of Independence Hall. Yet, this significant site laid virtually abandoned and ignored for almost a century.
Struggle for Protection
It took 96 years after the completion of the transcontinental railroad for the site to gain its rightful place in history. The transcontinental line was completed May 10, 1869, but it wasn't until July 30, 1965 that the U.S. government showed a tangible interest in protecting and preserving this important piece of our history and heritage. It was July 30, 1965 that Golden Spike National Historical Park was established under the protection of the National Park Service. This recognition of the site's importance came only after 38 long years of struggle by Bernice Gibbs Anderson, who ceaselessly campaigned for the site to take its rightful place in history, be given the protection it deserves, and to have its story told.
Recognition at Last

By 1969, the country was no longer oblivious to the importance of the railroad's completion. May 10, 1969 marked the Centennial of the "Wedding of the Rails." An astounding 28,000 people turned out on that one day to commemorate the line's completion. They did so in the shadow of a handsome new rock-walled visitor center, built to house displays to teach present and future generations about the transcontinental railroad and its impact on our young country. Ten years later, for the 110th Anniversary, two bright, shiny, and fully functional replicas of the Jupiter and No. 119 locomotives arrived at Golden Spike National Historical Park. These locomotives continue to draw crowds from around the world, capturing their imagination and sparking their interest about days gone by.
Last updated: August 13, 2023