History & Culture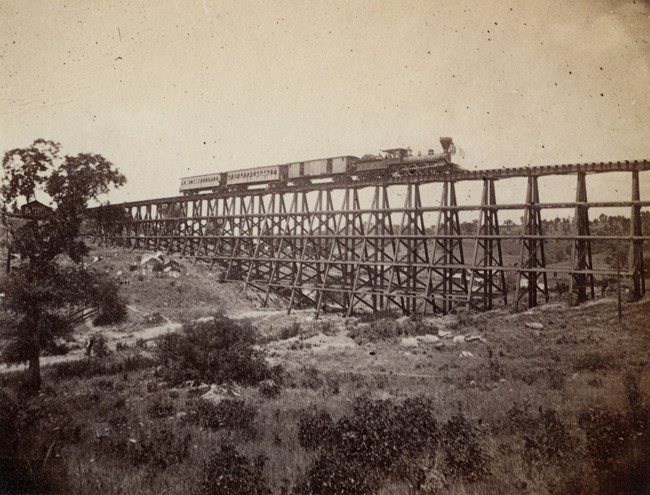 The first transcontinental railroad is rich with people, places, and stories. While Golden Spike may be a small park, it carries a much larger story that continues to this day. Use the links below to explore those stories and learn more about how two ribbons of iron changed the United States overnight.

People
Numerous people and cultures came together to build the first transcontinental railroad.

Places
Golden Spike National Historic Park is located on the site of the town of Promontory, Utah. Explore the tent city and later the town before it became a historic site.

Stories
Discover the history of the locomotives that met on May 10th, 1869 and the history of the four precious metal spikes that Golden Spike is known for.


Last updated: August 13, 2023