Golden Spike National Historical Park Facts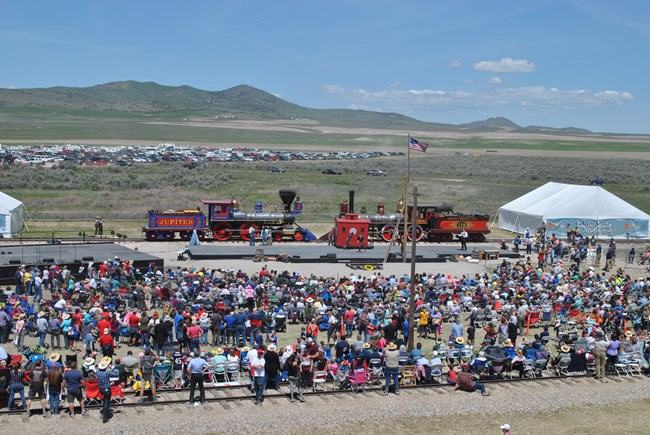 Important Dates
May 10, 1869 - The first transcontinental railroad is completed.
1916 - The Southern Pacific Railroad places an obelisk at the last spike site.
April 2, 1957 - The site is designated a National Historic Site but is not federally owned.
July 30, 1965 - Golden Spike National Historic Site is established under federal ownership.
May 10, 1969 - 28,000 visitors attend the 100th anniverary of the completion of the railroad.
May 4, 1979 - Fully functioning replicas of the Jupiter and No. 119 locomotives are delievered to the park.
May 10, 1994 - The park celebrates the 125th anniversary and welcomes an estimated 14,000 visitors.
March 12, 2019 - The John D. Dingell, Jr. Conservation, Management, and Recreation Act is passed by congress and redesignates Golden Spike as a National Historical Park.
May 10, 2019 - 23,500 visitors attend the 150th anniversary of the completion of the railroad. The event extended through May 11 and 12 with total visitation for all three days being 50,000 visitors.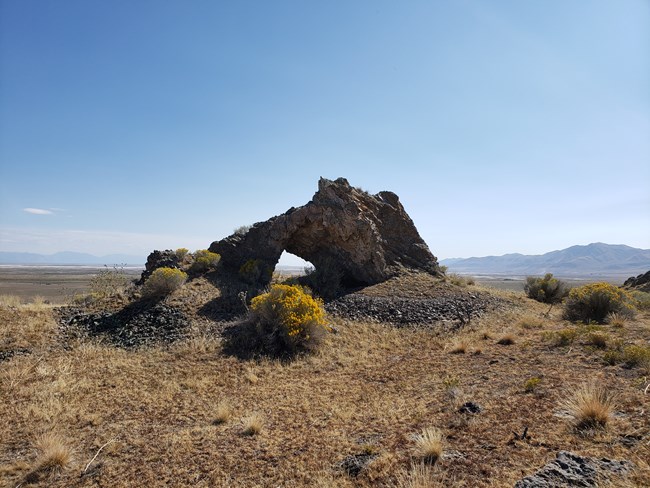 Geographic Facts
Total Area: 2,735 acres (1,107 hectares)
Elevation at Visitor Center: 4,905 feet
Total miles of track in the park: 1.7 miles
Vegetation: Sagebrush-Steppe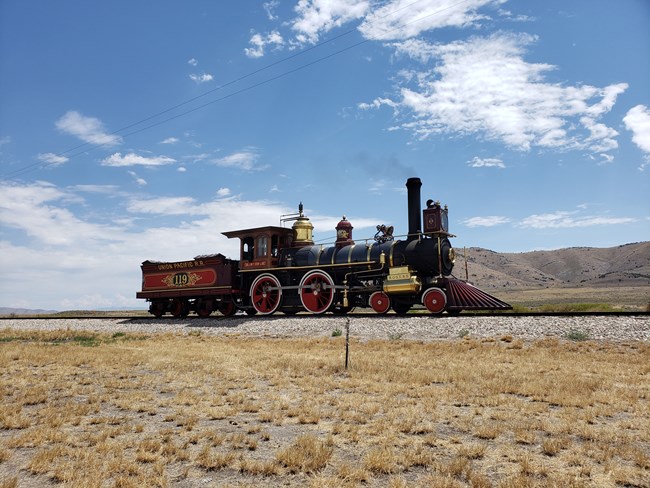 Budget
Golden Spike NHP is included in the
Budget Justifications
book which is published annually. Donations to the park are used to maintain the locomotives and sustain the Jr. Ranger program.
Last updated: November 28, 2021