Mobile App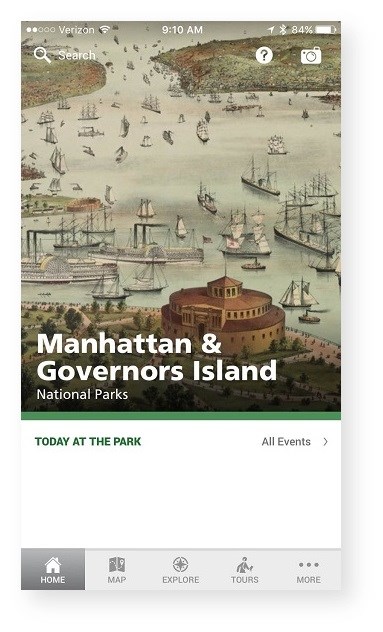 Get the
Manhattan & Governors Island
national park mobile app
Released in May 2016
Please note: Cell phone reception is poor at Governors Island.
It is strongly suggested that users download all the content onto a smart phone or tablet before arriving on the island. This has two benefits. The app will run faster when there is low cell coverage and it will save data usage.
Here are the steps to doing this:
We have provided screen shots of each of the main pages as well.
This should be done when connected to Wi-Fi only to avoid data usage.
1) Open the app. It will open to the Home page.
2) In the lower right hand corner, click on the More tab.
3) Click on the Settings icon. (It is the green gear with the arrow in the center.)
4) Click on the Download Content button. (It is the grey gear with the arrow in the center.) The download should begin. Stay on this screen with the phone active until complete. Do not leave this screen or turn the phone off while downloading, or it will not finish.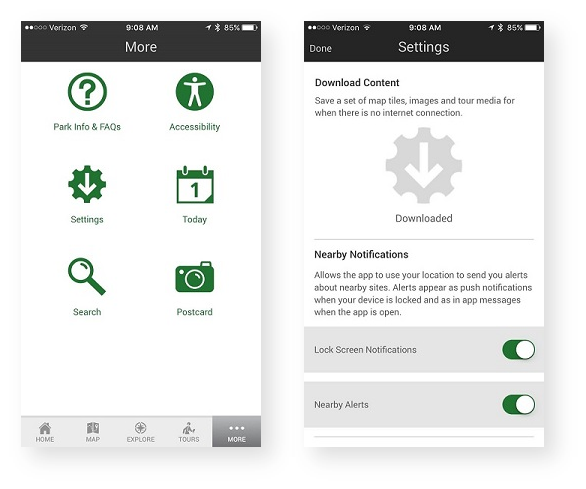 .
Last updated: May 27, 2016