COVID-19 Updates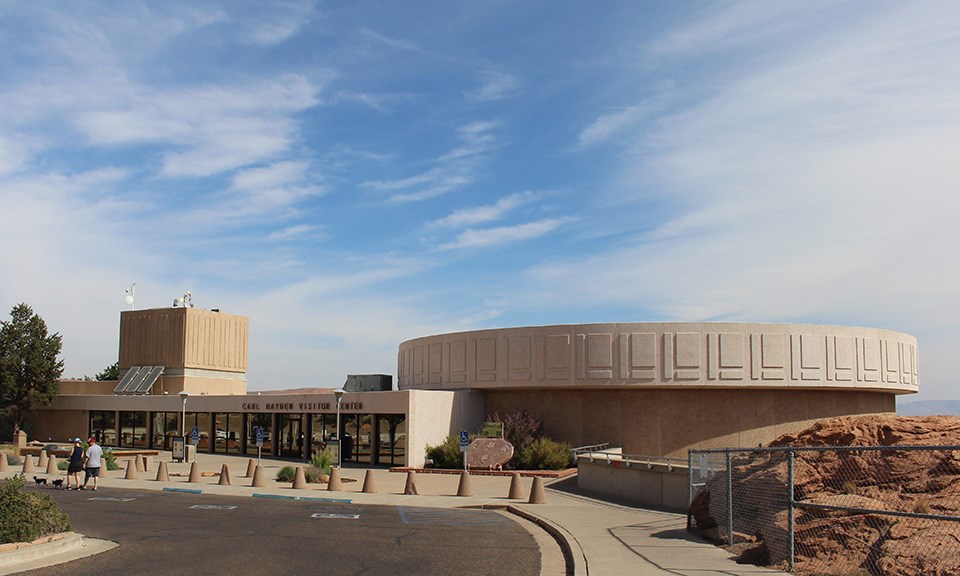 Masking requirements will vary by park based on local conditions, however masks are still required on all forms of enclosed public transportation.
In areas CDC identifies as high COVID-19 community level, masks are required for everyone in all NPS buildings regardless of vaccination status. In most low and medium COVID-19 community level areas, masks are optional, but visitors should follow signs and instructions from park staff and volunteers.
Visitors and employees are always welcome to wear a mask if it makes them more comfortable.
Updated March 17th, 2023 COVID-19 Forecast and Updates
What prevention steps should you take based on your COVID-19 Community Level? COVID-19 by County | CDC
| | |
| --- | --- |
| High | Wear a mask in buildings (unless eating a meal). Stay up to date with COVID-19 vaccines. Get tested if you have symptoms. Additional precautions may be needed for people at high risk for severe illness. |
| Medium | Mask use not required. If you are at high risk for severe illness, talk to your healthcare provider about whether you need to wear a mask and take other precautions. Stay up to date with COVID-19 vaccines and get tested if you have symptoms. |
| Low | Mask use not required. Stay up to date with COVID-19 vaccines. Get tested if you have symptoms. |
County COVID-19 Status

Coconino County (Arizona)
Park Headquarters, Carl Hayden Visitor Center, Horseshoe Bend, Wahweap area buildings including Lake Powell Resort, restrooms, restaurants, campground store, and gas station. Navajo Bridge Interpretive Center, Lees Ferry buildings including restrooms and historic homes.

Current Status:
Low

Kane County (Utah)
Lone Rock restroom, Bullfrog Visitor Center, Bullfrog area buildings.


Current Status:
Low

Garfield (Utah)
Escalante Visitor Center

Current Status:
Low

Wayne (Utah)
Hans Flat Contact Station (Orange Cliffs)

Current Status:
Low

San Juan (Utah)
Halls Crossing Contact Station, Hite Contact Station, Rainbow Bridge National Monument restrooms.

Current Status:
Medium
The CDC has noted that being physically active is one of the best ways to keep the mind and body healthy. In most areas, people can visit parks, trails, and open spaces as a way to relieve stress, get some fresh air and vitamin D, stay active, and safely connect with members of their household. Research the park you want to visit in advance to ensure an enjoyable and safe experience. Park rangers are on duty to uphold normal rules and regulations and assist visitors as needed.

For the health and safety of others, please choose another time to visit a park if: 
You are experiencing COVID-like symptoms such as a dry cough, fever, difficulty breathing, and/or loss of taste or smell.

You had close contact with someone with suspected or confirmed COVID-19 in the last 14 days.

You are self-isolating or self-quarantining because you may have been exposed to a person with COVID-19 or are worried that you may be sick with COVID-19.
Whether seeking wide-open spaces or exploring a historic urban neighborhood, visitors should follow CDC guidance to reduce the spread of COVID-19 and recreate responsibly.
Visit with Respect - Navajo Nation
Glen Canyon National Recreation Area is located in a large area across Arizona and Utah, and shares a border with the Navajo Nation. The park fully supports tribal ordinances issued in response to the COVID-19 pandemic. Learn more about the Navajo Nation's Reopening Plan and mask requirements.
Last updated: March 17, 2023