Places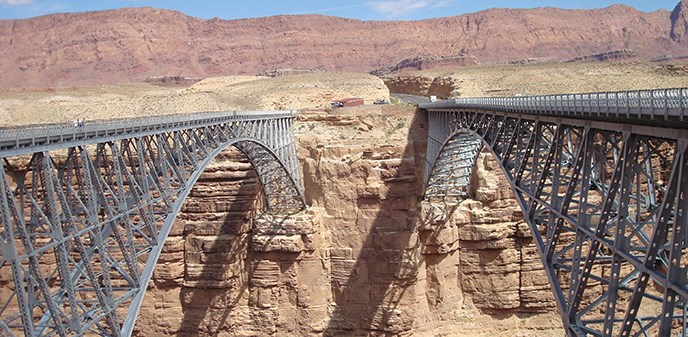 The history of Glen Canyon includes many places, both well-known and obscure. Prehistoric Indian cultures, explorers, pioneers, prospectors, river runners, and a host of other colorful characters have resided within Glen Canyon over the years. The list above represents just some of the history-rich locales of Glen Canyon.
Lees Ferry
Learn more about the pinoeer history of the Lees Ferry area.
Navajo Bridge
Just down the road from Lees Ferry, this engineering marvel made the ferry obsolete.
Hole-in-the-Rock
No road to your destination? Blast one through!
Defiance House
In Forgotton Canyon is a hidden site where Ancestral Puebloans made their home.


Last updated: April 8, 2015