Places
The history of Glen Canyon includes many places, both well-known and obscure. Prehistoric Indian cultures, explorers, pioneers, prospectors, river runners, and a host of other colorful characters have resided within Glen Canyon over the years.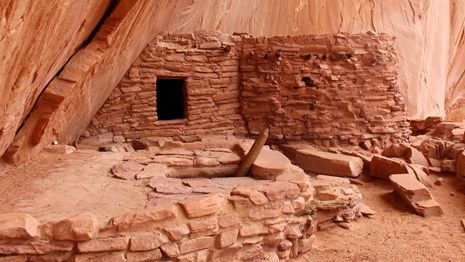 Defiance House
In Forgotton Canyon is a hidden site where Ancestral Puebloans made their home.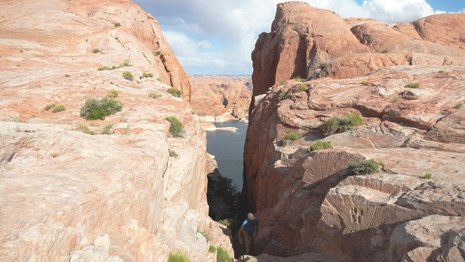 Hole-In-The-Rock
The end of the road? Not quite.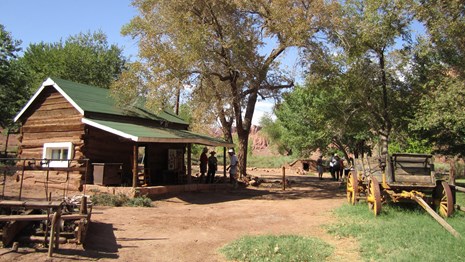 Lees Ferry
Take a day trip to Lees Ferry for a taste of pioneer life and a chance to dip your toes in the Colorado River.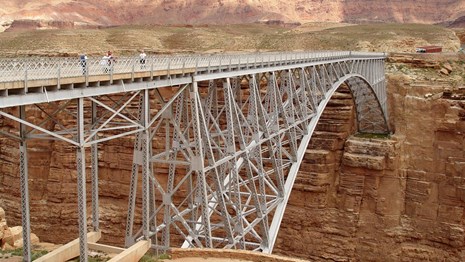 Navajo Bridge
Just down the road from Lees Ferry, this engineering marvel made the ferry obsolete.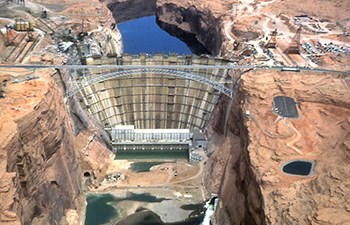 Glen Canyon Dam
Looking for information on the dam itself? Head over to the Bureau of Reclamation's webpage, the agency responsible for dam construction and management.
Travel back in time to the muddy Colorado River by watching this 1961 film by the Bureau of Reclamation called Operation Glen Canyon about the dam's construction.


Last updated: May 20, 2019