Plants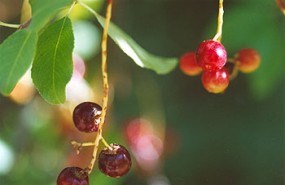 To view an interactive working plant list for Gila Cliff Dwellings National Monument and other surrounding southwest national parks, please visit the Southwest Environmental Information Network.
Some of the most common trees are Ponderosa pine, Gambel's oak, Douglas fir, New Mexico juniper, pinon pine, and alligator juniper. Cactus are common, with the most frequently observed being prickly pear and cholla. Two abundant species, which many visitors have never seen and therefore frequently inquire about, are buffalo gourd (Cucurbita foetidissima, also known as coyote melon) and prickly poppy (Argemne platycepas).

If you would like a more complete list of plants common in this area, click to download "Common Plants in the Vicinity of Gila Cliff Dwellings".




Last updated: February 24, 2015