Plants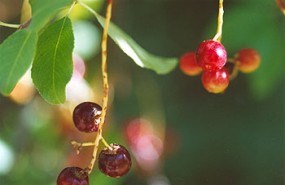 Some of the monument's most common trees are ponderosa pine, Gambel oak, Douglas fir, New Mexico juniper, pinyon pine, and alligator juniper. Cacti are common, with the most frequently observed being pricklypear and cholla. Two abundant species, which many visitors have never seen and frequently ask about, are buffalo gourd (Cucurbita foetidissima, also known as coyote melon) and prickly poppy (Argemne platycepas).
To view interactive working plant lists for Gila Cliff Dwellings National Monument and other southwestern national parks, please visit the Southwest Environmental Information Network.
The Sonoran Desert Network collects long-term data on vegetation and soils at Gila Cliff Dwellings National Monument. A vegetation map is available.


Last updated: October 17, 2022