For Kids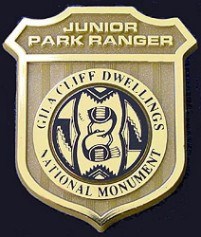 Become a WebRanger at home and then become a Gila Cliff Dwellings Junior Ranger when you come here!
Junior and Senior Ranger Program at Gila Cliff Dwellings
Anyone can be a Junior Ranger! Pick up a Junior Ranger book (ages 7-12) or a Jr. Junior Ranger handout (6 or younger) or a Senior Ranger book (ages 12 and up) at the Visitor Center or Contact Station. Bring the finished book back to either location when you're done to get your badge and certificate. You may also download the Junior Ranger and Senior Ranger books here.


Last updated: January 30, 2016