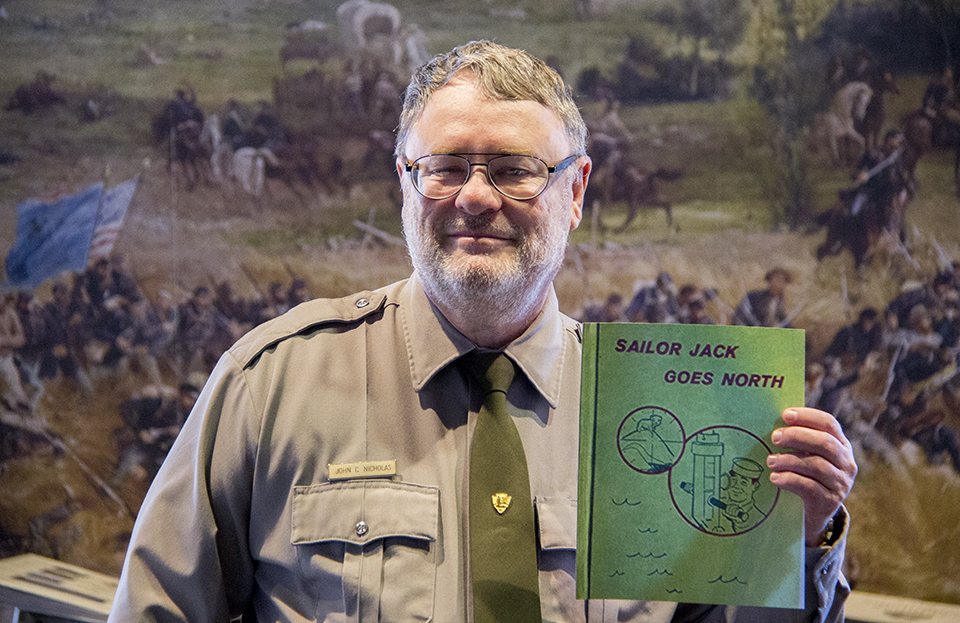 News Release Date:
February 26, 2018
Contact: Katie Lawhon, 717-338-4402
This Friday, March 2, park rangers at Gettysburg National Military Park will participate in a day-long observation of the National Education Association's #ReadAcrossAmerica Day. In addition to sharing their #shelfies with their favorite childhood book, the Park Ranger staff will be reading three Civil War-era related children's books and broadcasting live on Facebook throughout Gettysburg National Military Park. Teachers, students and families can watch and listen live at www.facebook.com/GettysburgEducation or check out the video section of the page Friday evening or over the weekend.
The three books we will be reading include: "I Am Abraham Lincoln," by Brad Meltzer at 10 a.m. from very near the location where President Lincoln delivered his Gettysburg Address; "Mary Walker Wears the Pants: The True Story of the Doctor, Reformer, and Civil War Hero," by Cheryl Harness at 1 p.m. from a building used as a Civil War hospital; and "The Last Brother: A Civil War Tale," by Patricia Hakes Noble at 3 p.m. from along the Union line of battle on Cemetery Ridge.
For more information about this reading event as well as about Gettysburg National Military Park's other reading programs, such as Winter and Summer Reading Adventures here at the park, please visit our website at https://www.nps.gov/gett/learn/education/index.htm or our Facebook page specifically for teachers, students and families at www.facebook.com/GettysburgEducation
For additional information on NEA's Read Across America, please visit www.nea.org/readacross and www.readacrossamerica.org and learn of other reading celebrations that are happening from coast to coast.
Gettysburg National Military Park preserves, protects and interprets for this and future generations the resources associated with the 1863 Battle of Gettysburg, during the American Civil War, the Soldiers' National Cemetery, and their commemorations. For more information go to: www.nps.gov/gett.