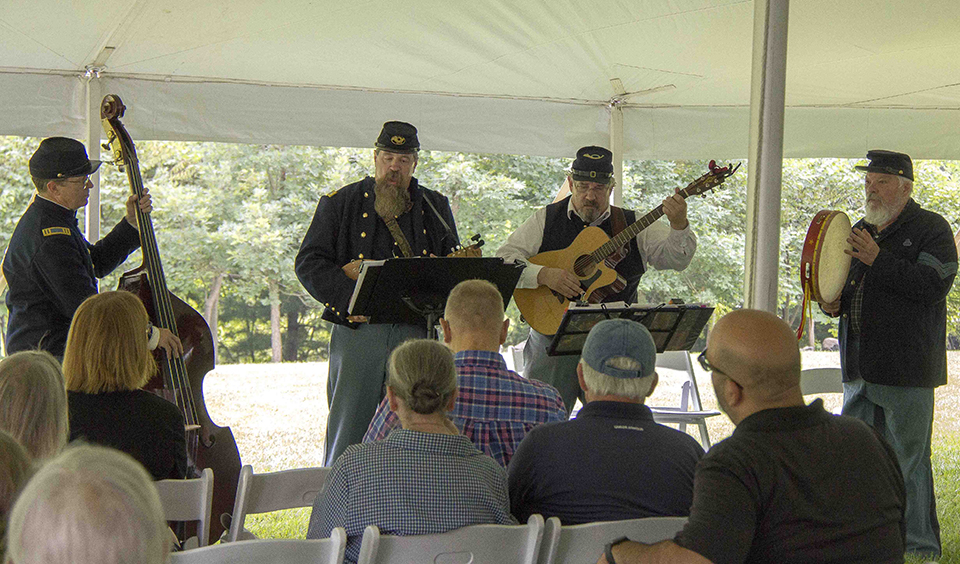 News Release Date:
August 1, 2018
Contact: Matt Atkinson, 717-338-4428
Contact: Katie Lawhon, 717-338-4402
Free musical performances will reveal and express the feelings Americans held during the Civil War at Gettysburg National Military Park's 23rd annual Gettysburg Music Muster on August 10 and 11. Throughout both days, park visitors can hear ballads, folk songs, field music, and marches that were popular during the Civil War era. On Saturday, Civil War dance will also be featured by the Victorian Dance Ensemble.
Click here for the full schedule.
Performers this year include: Libby Prison Minstrels, Susquehanna Travellers; Hudson and Clark; Fort Delaware Cornet Band; Steve and Lisa Ball; Jeff Greenawalt; Camptown Shakers, and the 46th Pennsylvania Band.
The Music Muster will end Gettysburg National Military Park's summer programs season, which offered more than 130 programs a week.
Fall programs begin August 13
.
Gettysburg National Military Park preserves, protects and interprets for this and future generations the resources associated with the 1863 Battle of Gettysburg, during the American Civil War, the Soldiers' National Cemetery, and their commemorations. Learn more at 
www.nps.gov/gett
.