Work With Us
Summer Internships at Gettysburg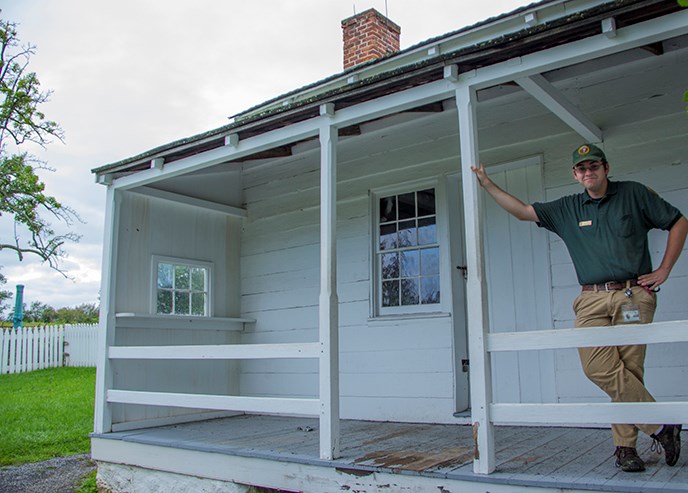 Gettysburg National Military Park offers summer internships to college-level students who are self-motivated, enthusiastic, and interested in history. We prefer people who seek to share their talents while gaining valuable work experience. Internships are typically offered in the summer months when the park is busiest, lasting ten to twelve weeks from mid-May through mid-August. Positions are unpaid, although the park provides free housing and a cost of living stipend. Interns work forty hours each week and weekend work can be expected. Duties will include working with the public, preparation of interpretive programs, historical research, and provide assistance to visitors at the park information desk.
There are a limited number of internships available in the Division of Interpretation and Visitor Services at Gettysburg National Military Park. For further information about our Internships and how to apply, email our Internship Coordinator.
Eisenhower National Historic Site also offers summer internships in Interpretation and Museum Services. For further information, visit the Eisenhower National Historic Site web site.
Current Job Opportunities
Applications for jobs with the National Park Service are accepted via
USAJOBS
, the federal government's official source for federal job listings and employment opportunity information. The jobs listed below are drawn from
USAJOBS
, and clicking on any of them will take you to the detailed job announcement on
USAJOBS
.
Licensed Battlefield Guides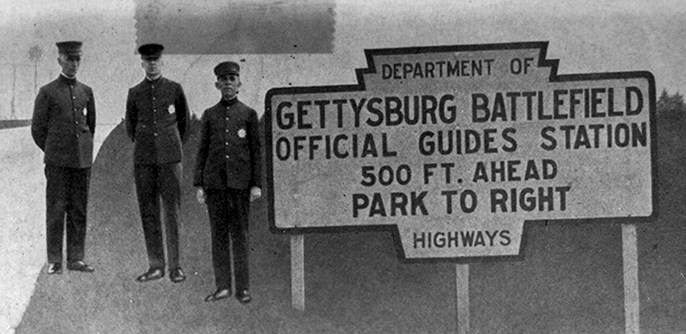 Thank you for your interest in becoming a Licensed Battlefield Guide (LBG) at Gettysburg National Military Park (GNMP). The following information provides details about the multi-tiered LBG Examination Process. The Licensed Battlefield Guides serve as a vital cornerstone of the visitors' experience and will continue to play a key role in the Park's mission.

Under the leadership of the Supervisory Park Ranger a diverse committee of six veteran LBGs, representing over 100 years of collective guiding experience, continually review, revise, and implement best practices based on feedback from GNMP staff, veteran LBGs, the visiting public, and past successful and unsuccessful examinees. The resulting product is a multi-tiered examination process approved by the GNMP Superintendent that is transparent, open, comprehensive, thorough, focused, dynamic, and challenging.

The objective of the multi-tiered LBG Examination Process is to license the most qualified, knowledgeable, skilled, and professional individuals as Licensed Battlefield Guides at Gettysburg National Military Park. Each guide is expected and required to uphold a century-old tradition of mastering relevant core knowledge about the Battle of Gettysburg within the context of causes and consequences of the American Civil War in order to interpret and communicate that knowledge to the visiting public in an engaging manner.

If you wish to earn the Gettysburg LBG license (permission to enter GNMP and provide a personalized tour for compensation)—a privilege, not an inherent right—you are required to successfully complete each tier of the multi-tiered process in sequence within one examination cycle, which includes:

Tier 1 Written Examination
Tier 2 Panel Interview
Tier 3 Field Practicum
Tier 4 Oral Battlefield Examination
Tier 5 Post-Licensing Orientation

Each tier of the process will be scored according to a specific rubric developed and approved by Gettysburg National Military Park and the testing committee. You must successfully complete the requirements of each tier in the process to advance to the next tier to earn the license to serve as an LBG at Gettysburg. Failure to successfully complete any of the tiers means a failure of the entire examination process. In the event this occurs, however, you may attempt to earn your license the next time GNMP offers the full examination process to prospective LBGs. More information about future exams will be made available as needed.
Last updated: October 3, 2018