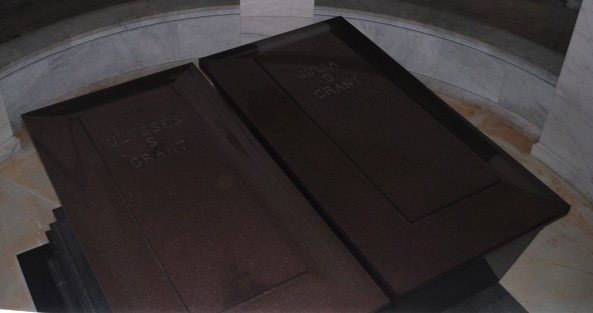 The visitor center is open Wednesday through Sunday, from 9:00 AM to 5:00 PM.
The mausoleum is open Wednesday through Sunday, ONLY at the following times:
10:00 AM - 11:00 AM

12:00 PM - 1:00 PM

2:00 PM - 3:00 PM

4:00 PM - 5:00 PM

Federal Holidays: The memorial is CLOSED every Thanksgiving Day (4th Thursday in November) and Christmas Day (December 25).
However, the memorial will remain OPEN for the following federal holidays, even if it falls on a day that we are normally closed:
Birthday of Martin Luther King, Jr. (Third Monday in January)
Washington's Birthday or Presidents' Day (Third Monday in February)
Memorial Day (Last Monday in May)
Independence Day (July 4)
Labor Day (First Monday in September)
Columbus Day (Second Monday in October)
Veterans Day (November 11)

Closures: The General Grant National Memorial may close in cases of inclement weather. Always check the ALERTS page, or call the visitor center at (646)-670-7251 to verify the opening hours of the site.