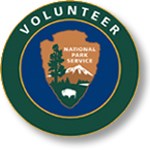 Volunteers-In-Parks are Very Important People!
Volunteers serve an integral role in the operation of General Grant National Memorial. Volunteers share in telling the story of the life and death of Ulysses S. Grant. Volunteers also have the opportunity to protect this extraordinary place and share it with visitors from around the world.
As a volunteer with the National Park Service, you can become a part of a team with a long tradition of public service. Your principal duties will be to answer visitors' questions, lead guided tours, and roam the park site to answer inquiries.
To learn more about Volunteers-In-Parks, please go to the National Park Service Volunteer website at www.nps.gov/volunteer.
If you wish to be considered for a volunteer position at General Grant National Memorial Please complete the application form found here, and fax it to (212-932-9631). You may also deliver the application, in person, at the visitor center.
To contact a volunteer coordinator, e-mail us.