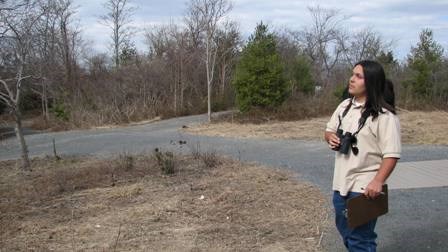 Today at the refuge I logged in 7 goldfinches and 6 red-winged black birds. There were also 2 black-capped chickadees, 1 song sparrow, and 1 dark-eyed junco. I have not seen a junco before so I was really happy to find a new bird to login. The 6 red-winged blackbirds were all together on top of a tree, ready to eat the seeds out of the bird feeder.
While reading about the birds, I found that the dark-eyed junco and the Oregon junco are together now called the Northern junco because they interbreed with each other so often. The Northern junco eats grass seeds, insect and spiders. The Northern junco lays from 3-6 pale blue to white eggs a year.
The red -winged blackbird is a bird that lives in marshes and nests in bushes and trees near a water source. They lay their eggs in March through July. The red-winged blackbird lays about 3-5 pale blue-green eggs with spots on them. The range of the red-winged blackbird is from Canada to Costa Rica.
The blackbirds have just returned from the south in the past month. The juncos will be heading back to their summer range in the north soon. Along with many other migrating species, they call the refuge home for part of the year.
Journal Entry #3: March 20, 2011
Journal Entry #4: March 27, 2011