News Release
Re-Opening of Sandy Hook Lighthouse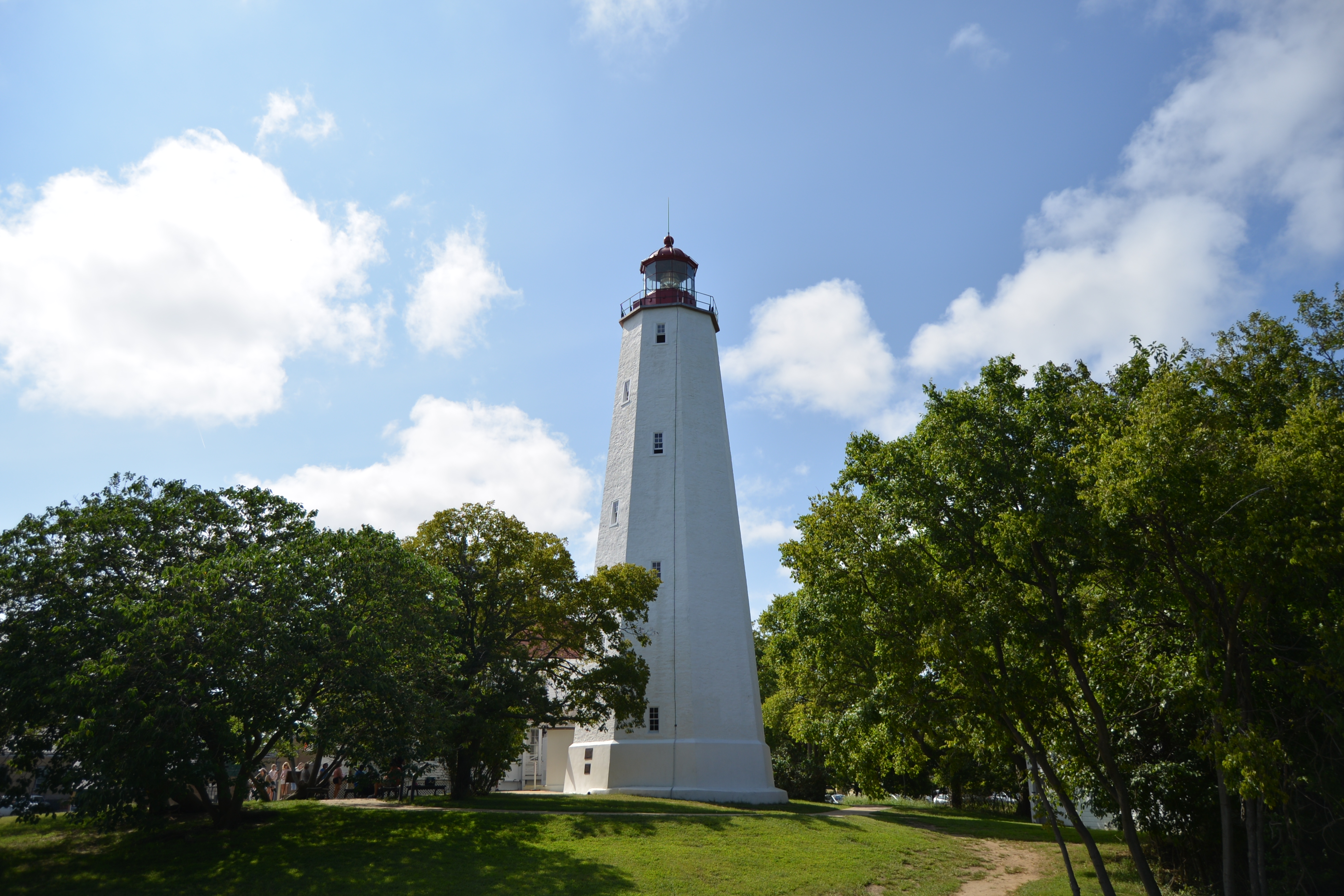 News Release Date:
September 28, 2018
Contact: Daphne Yun, 718-815-3651
Visitors of all ages are invited to celebrate the grand re-opening of both the Sandy Hook Lighthouse and the Fort Hancock Post Museum at the Sandy Hook Unit of Gateway National Recreation Area on Sunday, September 30, 2018.
The lighthouse was closed for approximately 10 months last year for a restoration project. This project addressed issues that had caused the staining of the exterior walls. The Fort Hancock Post Museum had been closed in 2010, and then damaged during Hurricane Sandy.
"The Sandy Hook Lighthouse has been a landmark for more than 250 years. We are thrilled that visitors can once again climb to the top," said Jen Nersesian, Gateway superintendent. "We are also excited to finally re-open the Fort Hancock Post Museum, which features a new exhibit of the history of the military at this site."
The ribbon-cutting ceremony will begin at 11 a.m. The Sandy Hook Lighthouse will be open for tours, as well as the Sandy Hook Museum and the History House.
About Gateway National Recreation Area
Gateway is a large diverse urban park with 27,000 acres in New York City and New Jersey. Gateway combines recreational activities with natural beauty, wildlife preservation, military history and more. Visitors can learn about forts, hike, or camp overnight in the New York metropolitan area. Gateway encourages people to visit and be a part of the National Park Service's next century. For more information about Gateway visit our web site at www.nps.gov/gate.
Last updated: September 28, 2018