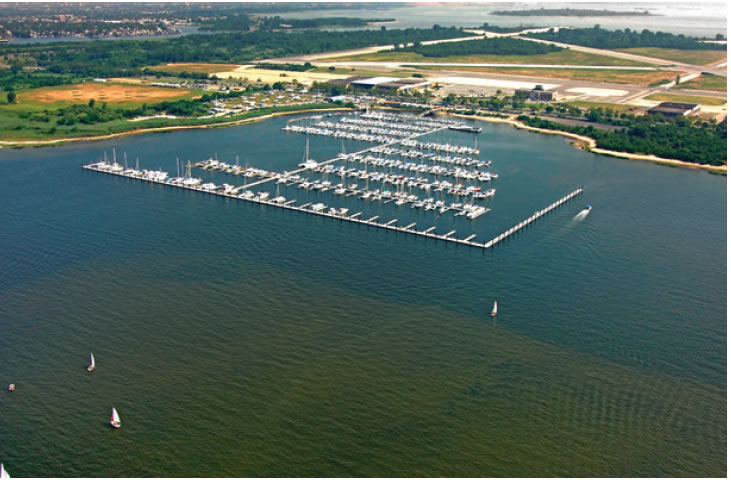 News Release Date:
April 10, 2018
Contact: Daphne Yun, 718-815-3651
We are proud to announce that the National Park Service (NPS) has selected Moonbeam Leasing & Management LLC, as the new operator of Gateway Marina, in the Jamaica Bay Unit of Gateway National Recreation Area.
"There is no better way to appreciate the natural beauty and history of New York Harbor than by boat," said Commissioner Joshua Laird, National Parks of New York Harbor. "The Gateway Marina is an important NPS asset in New York City. We congratulate Moonbeam on its successful proposal to operate the marina at Gateway National Recreation Area and look forward to the excellent service they will provide for area boaters," he said.
Moonbeam Leasing & Management LLC, is a subsidiary of Moonbeam Capital Investments LLC, a private equity fund which owns and redevelops commercial and residential properties nationwide.
"Moonbeam is excited to take over the management of one of New York's most desirable waterfront properties – the 500 boat-slip Gateway Marina. We intend to beautify, improve and expand this hidden jewel's facilities in order to better serve the community, raise the Marina's profile and provide the highest quality recreational services to boaters from New York City and elsewhere," said Steven Maksin, Chief Executive Officer of Moonbeam.
Moonbeam was selected based on its ability to reconfigure, upgrade, and make improvements at the marina facilities as specified by NPS. Among the anticipated improvements are upgrades to the marina's appearance and boater amenities.
Moonbeam is expected to commence operations mid-April 2018.