Illegal Taking of Horseshoe Crabs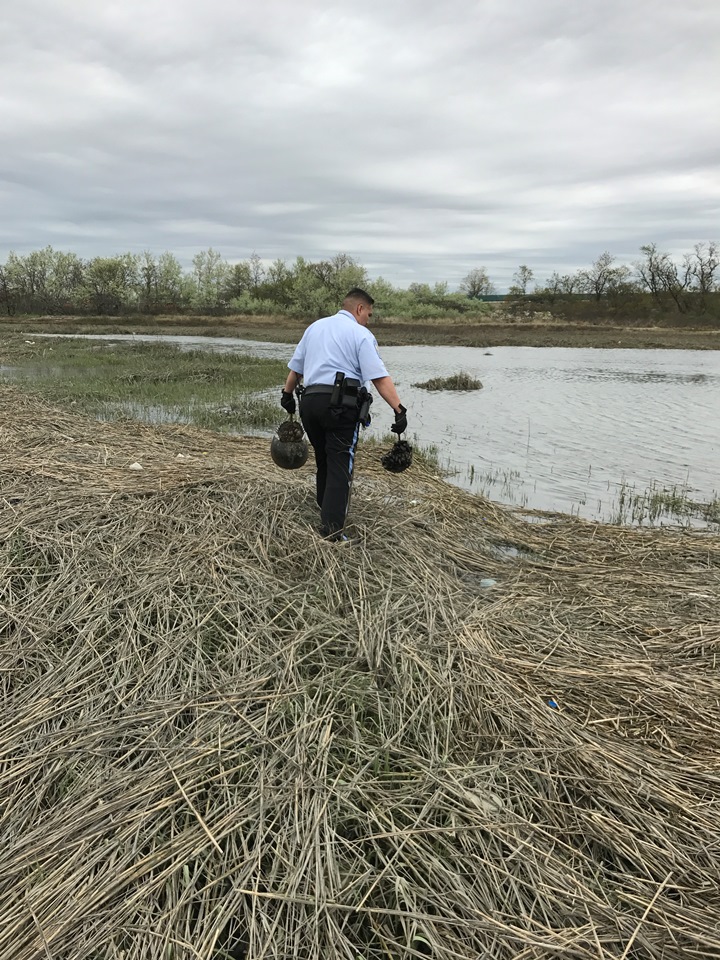 News Release Date:
May 2, 2017
Contact: David Somma, 917-577-2141
Plumb Beach, NY –On Sunday April 30, 2017 at 10:15 United States Park Police Officers were dispatched to Plumb Beach for someone taking horseshoe crabs. Officer Fajardo and Greenberg arrived and observed Huase Chen harvesting horseshoe crabs from the waters of Jamaica Bay. The Officers videotaped Chen harvesting seven horse shoe crabs. Chen was arrested for illegally harvesting the horse shoe crabs.  During the investigation, Chen told the Officers that she was harvesting the horse shoe crabs for her business. Horse shoe crabs are considered to be an aphrodisiac for men and can command a high price. Chen was issued one summons for unauthorized taking of wildlife 36 CFR 2.2(A)(1) and released. The horseshoe crabs were returned to the bay. Pictures attached.
About the United States Park Police: USPP supports the mission of the National Park Service by providing law enforcement to safeguard lives, protect national treasures and symbols of democracy, and preserve the natural and cultural resources entrusted to the care of the National Park Service. USPP officers are located in the Washington, New York, and San Francisco metropolitan areas. The force was created by President George Washington in 1791.
About the National Park Service: More than 20,000 National Park Service employees care for America's 413 national parks and work with communities across the nation to help preserve local history and create close-to-home recreational opportunities. Follow the United States Park Police on Twitter @USPPNYFO, @usparkpolicepio, @uspp_SFFO or on Facebook. For additional information visit our website at www.nps.gov/uspp/.
Last updated: May 2, 2017