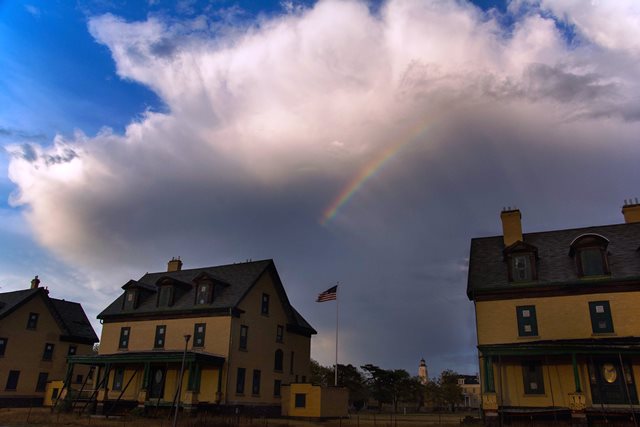 News Release Date:
September 14, 2015
Contact: John Harlan Warren, 917-829-0425
WHEN:
Friday, September 18, 2015, beginning at 9 A.M. All committee meetings are open to the public.
WHAT:
The Fort Hancock 21st Century Federal Advisory Committee will hold its fourth meeting of the year. Members advise Gateway on the best ways to preserve historic structures at the former Fort Hancock through adaptive reuse. Topics will include a welcome and overview for new members, an overview of Section 106 and the Interior Secretary's standards for historic rehabilitation and ideas for further improvements to the way the committee operates. A public comment period will begin at 11:30 A.M. For more information about the Fort Hancock 21st Century Federal Advisory Committee, visit its website at
http://www.forthancock21.org
. 
WHO: The committee currently has 22 voting members. Six new members have joined the committee, along with seven reappointed members and those whose terms are currently up for renewal. 

About Fort Hancock and Sandy Hook Proving Ground National Historic Landmark 
Fort Hancock, a former U.S. Army base located on the Sandy Hook peninsula, protected lower New York Harbor from invasion by sea. Established in 1898 and decommissioned in 1974, the fort and dozens of historic buildings were included within Gateway National Recreation Area. Today, the Landmark District covers the entire peninsula, including all of Gateway's Sandy Hook Unit, which offers recreational, natural and historic opportunities. Find out more at
https://www.nps.gov/gate/planyourvisit/thingstodosandyhook.htm
.
--NPS--