News Release
Celebrate Canarsie Pier Paddle Fest on May 25 and Canarsie Pier Family Day on May 26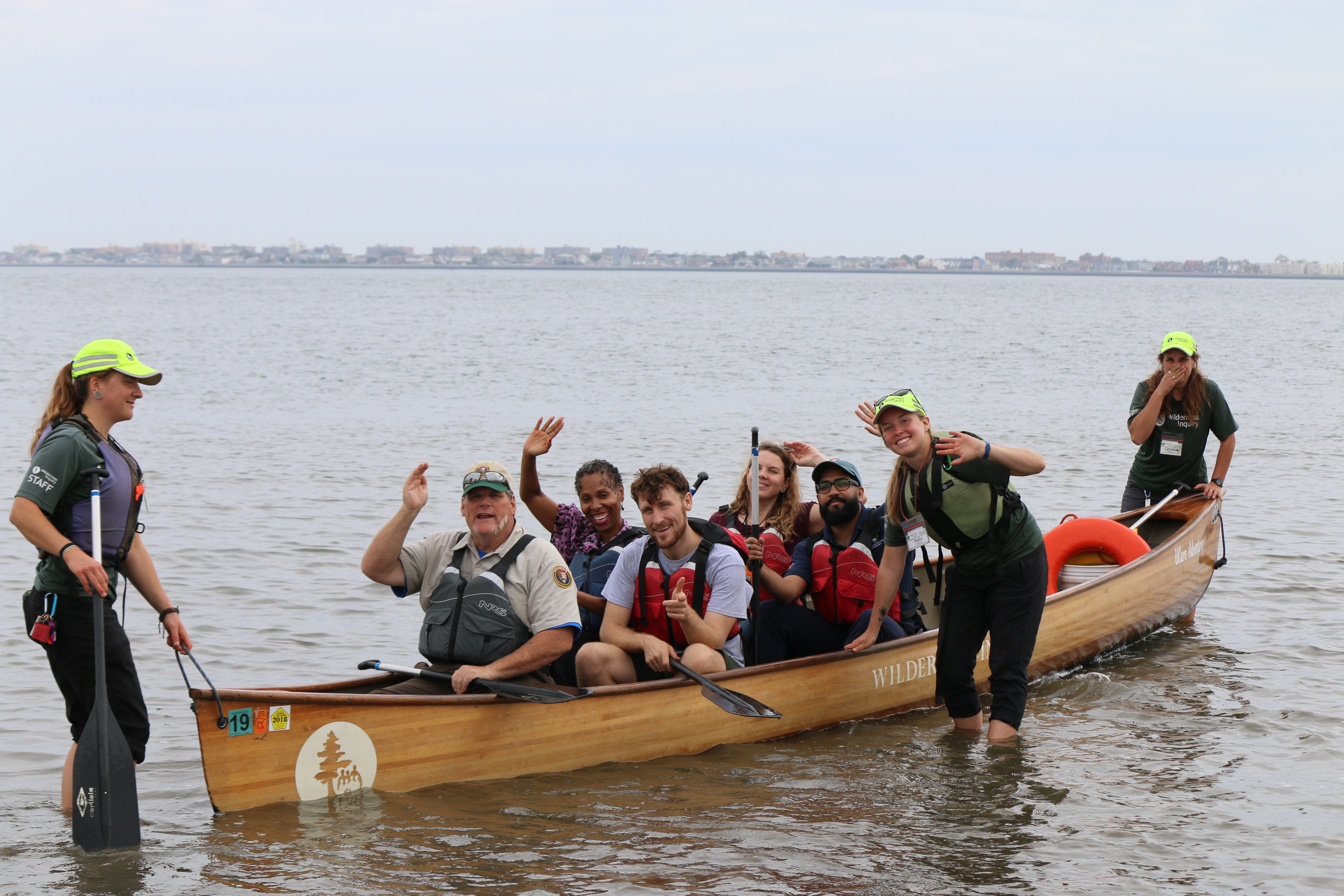 News Release Date:
May 20, 2019
Contact: Daphne Yun, 718-815-3651
Brooklyn, N.Y.—Visitors of all ages are invited to join the National Park Service (NPS), Wilderness Inquiry, NYC H2O, and Urban Soils Institute for Canarsie Pier Paddle-Fest on May 25 and Canarsie Pier Family Day on May 26.
Programs will take place from 11:00 a.m. to 3:30 p.m. on both days and they are free. No experience needed and people of all abilities are welcome.
The weekend events include a chance to paddle around Jamaica Bay in 14 foot Voyager Canoes with Wilderness Inquiry boat captains and learn about soil with the Urban Soils Institute. There will also be kayaking programs with the NPS on Saturday, a beach walk with NYCH2O and a fishing workshop with the NPS on Sunday. This programming was made possible by a grant from the National Park Foundation through the generous support of donors from across the country.
We hope that you can join us for this fun-filled weekend.
About Gateway National Recreation Area
Gateway is a large diverse urban park with 27,000 acres in New York City and New Jersey. Gateway combines recreational activities with natural beauty, wildlife preservation, military history and more. Visitors can learn about forts, hike, or camp overnight in the New York metropolitan area. Gateway encourages people to visit and be a part of the National Park Service's next century. For more information about Gateway visit our web site at www.nps.gov/gate.
Last updated: May 20, 2019