News Release
Alcohol and smoking ban now in place at Gateway's Sandy Hook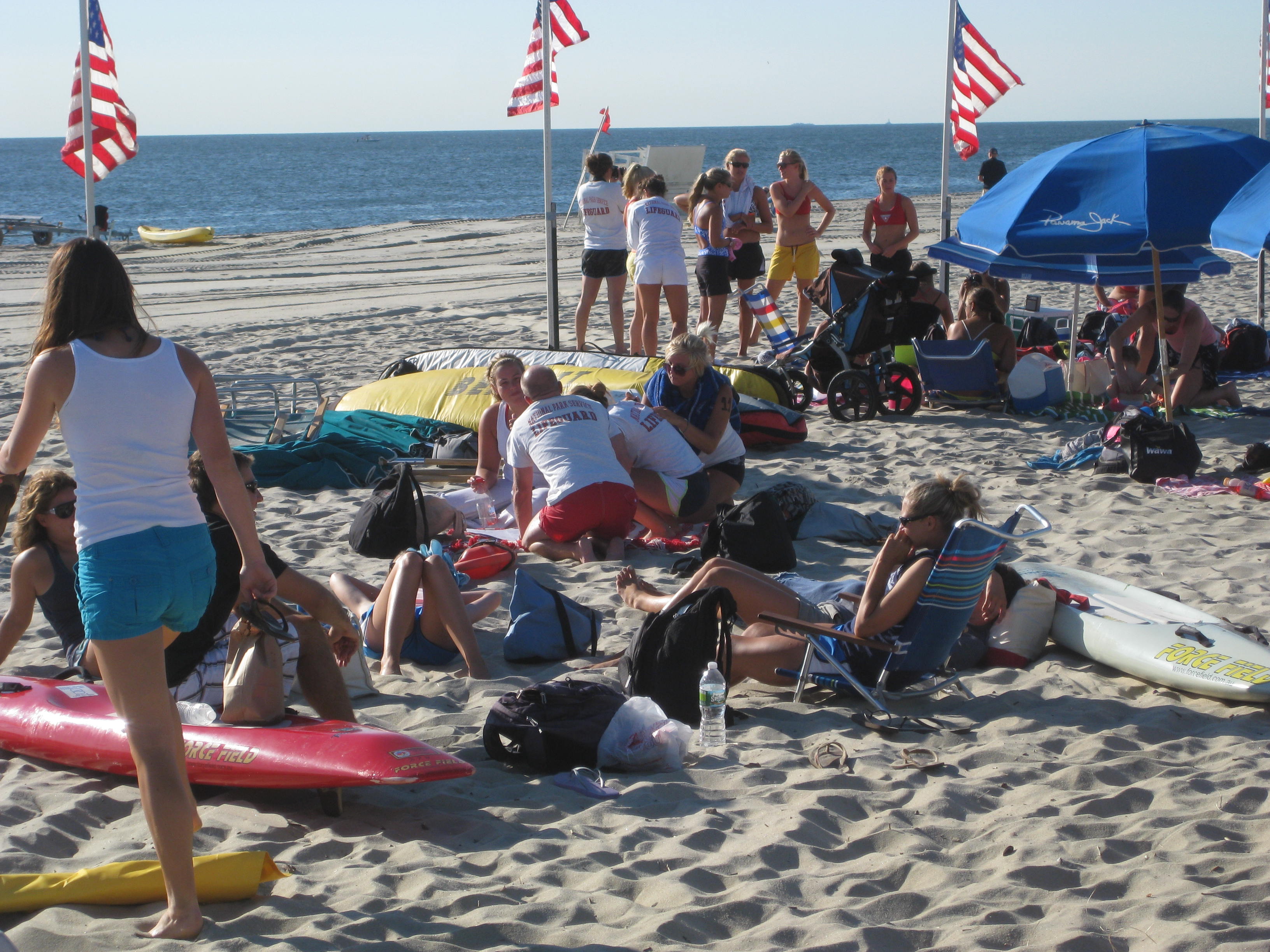 News Release Date:
April 2, 2019
Contact: Daphne Yun, 718-815-3651
Highlands, N.J. -- A man fell four feet off a loading dock because he thought it was a short cut between the snack area and the bathroom. A motor vehicle accident resulted in the injury of all four occupants, two of whom had to be medevacked to the hospital. Another man passed out in the sand with waves breaking over his head. These were three of the 328 alcohol related incidents at the Sandy Hook Unit between 2016 and 2018.
"Sandy Hook has become a party beach," said Chief Ranger Greg Norman. "People don't come here for a beer, they come here for a six pack."
Alcoholic beverages at the Sandy Hook Unit are now prohibited. This restriction will not affect visitors having weddings at the Sandy Hook Chapel or other permit holders. Smoking is also prohibited on beaches at Sandy Hook. Designated smoking areas are in all parking lots.
These changes will also make the rules at Sandy Hook beaches consistent with other public beaches in New Jersey.
"Alcohol consumption in combination with summer heat and water-based activities can present a deadly situation for visitors," said Gateway Superintendent Jen Nersesian. "The safety of our visitors is our number one priority, and we feel this change will help promote this."
Last updated: April 2, 2019