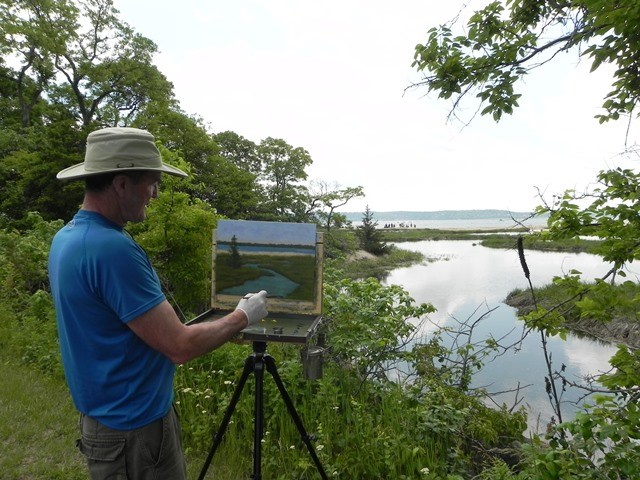 In Praise of Poison Ivy
(Or, Why Don't They Cut the Grass?)
Gateway is a national park, not a botanical garden or neighborhood park. You will not see fields of mowed grass or rows of cultivated flowers. Yet hundreds of wild plant species are scattered throughout the 26,000 acres of the park. You can find various types of mushrooms and, yes, cacti (plural for cactus) here too. Look and you will find many examples of nature's beauty.
Gateway's visitors depend on the park's plant life more than they might realize. If you like going to the beach, for example, you can be thankful for poison ivy. Why? Its leaves, stems and roots may make most of us itch, but its woody roots anchor Gateway's sand dunes during harsh storms, literally holding the beach in place.
Plants are linked to the entire chain of life. Flowering plants need pollinators such as bees and bats. Birds and other wildlife eat fruit and disperse seeds. Find out about a few of the plants of Gateway. Some may look lovelier than others, but all play a role in the diversity of life in the New York and New Jersey area.