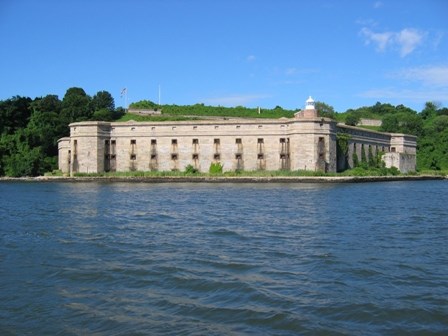 Fort Wadsworth is one of the oldest military installations in the nation. The site occupies 226 acres on the northeastern shore of Staten Island, on the Narrows of New York Harbor. In the 1860s, Battery Weed was built here to defend New York Harbor. Fort Wadsworth, as it was named after the Civil War, still watches over the Narrows, its ships and the wildlife that still finds its way here. A lighthouse was added to Battery Weed in 1903, which was made obsolete by the Verrazano-Narrows Bridge.
This area once belonged to the Vanderbilt family. In 1920, the U.S. Army converted the former farm into an Air Coast Defense Station. Miller Field saw a variety of military capacities until its deactivation in 1969, when it boasted the last grass runway in New York City. Miller Field includes the former sight of the Elm Tree Lighthouse.
Great Kills Park
Great Kills Park comprises approximately 523 acres in the vicinity of the Raritan and Lower bays of Great Kills Harbor. Between 1934 and 1951, the New York City Department of Parks administered the Marine Park Project to develop the Great Kills Harbor as a shore-front recreation area. New York City operated Great Kills until it was transferred to the National Park Service in 1972 and became part of Gateway National Recreation Area.