Miller Field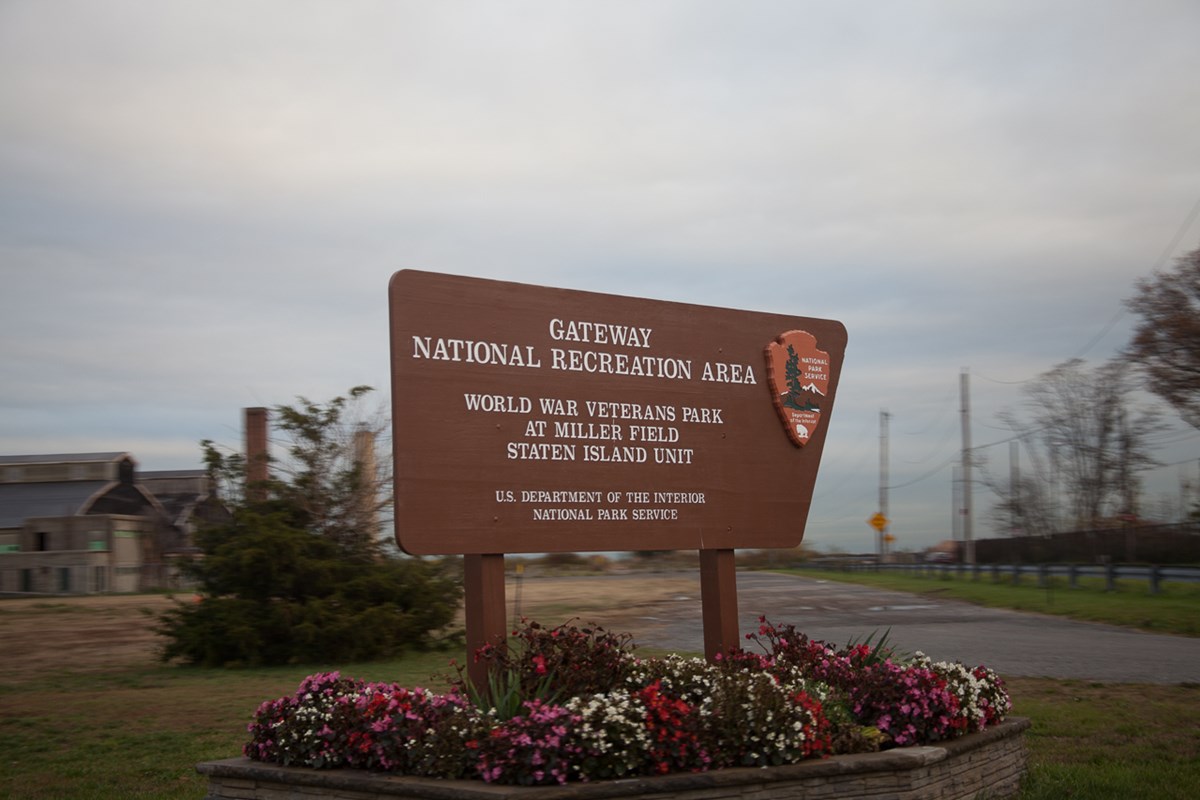 Miller Field was once home to one of the most prominent American families of the 19th Century. In 1836, Cornelius Vanderbilt began purchasing farmland in New Dorp and owned most of what became Miller Field by 1843. Vanderbilt's heirs sold the property to the federal government in 1919.

The Air Coast Defense Station at Miller Field was completed in 1921. It had a concrete seaplane ramp, two grass runways, two landplane hangars, two seaplane hangars, and troop and family housing. This grass airfield became part of the National Park Service in 1972 when Gateway National Recreation Area was established.

Parking to fish after hours requires a permit. Please visit the fishing page to find out more about this.

Operating Hours
Miller Field is open daily from 6 a.m. to 9 p.m., except by permit.
Facilities
A basketball court and playground is available for use without a permit. Port-a-johns are available.
Community Garden: Use of the community garden requires a permit. Call (718) 351-6970 for more information.
Picnic Area: The Miller Field picnic area requires a permit. Call (718) 351-6970 for more information.
Ranger Station: Purchase fishing/parking permits, community garden permits, and more. The Ranger Station is currently closed due to the pandemic.
Sports Fields: Use of the sports fields requires a permit. Call (718) 354-7122 for more information.
.
Driving Directions
Verrrazano Narrows Bridge from Brooklyn or the Goethals or Bayonne Bridges from New Jersey to the Staten Island Expressway (Interstate 278).
Take the Hylan Boulevard exit.
Proceed south on Hylan Boulevard.
Turn left on New Dorp Lane for Miller Field.
Public Transportation
Take the S76 bus from the Staten Island Ferry to the Miller Field entrance on New Dorp Lane.
Last updated: May 10, 2022