Fort Wadsworth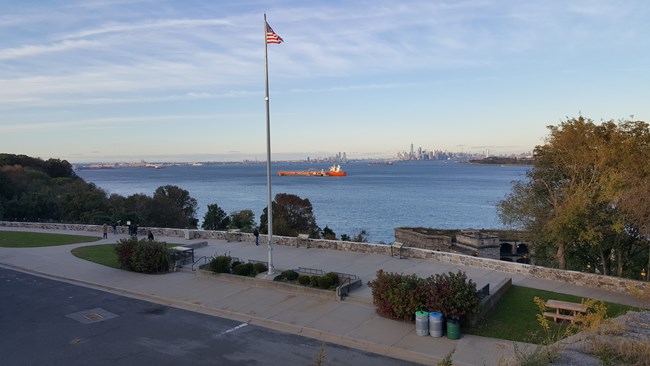 Fort Wadsworth is one of the oldest military installations in the nation. The site occupies 226 acres on the northeastern shore of Staten Island, on the Narrows of New York Harbor. Rich in history and natural beauty, Fort Wadsworth affords you the opportunity to observe an important part of our nation's history, while offering magnificent views of New York Harbor. You can sit at the overlook and watch the harbor, ride your bike (click here for bike path map), run or walk through the fort.

Click here for a detailed history of Fort Wadsworth.
While you are here you can visit the Fort Wadsworth Vistor Center, the
Fort Wadsworth Museum, and the Mont Sec House. You can also see Hoffman and Swinburne Islands from the Overlook. Find out more about these islands here.

We also provide guided tours of Fort Tompkins and Battery Weed in the summer. Call 718-354-4500 for more information.

Interested in learning more about the Lighthouse at the top of Battery Weed?

Do you want to use the overlook for wedding photos? Find out more here.

Fort Wadsworth also offers camping. To reserve any of our seven sites please visit www.recreation.gov.
Last updated: June 16, 2020