Places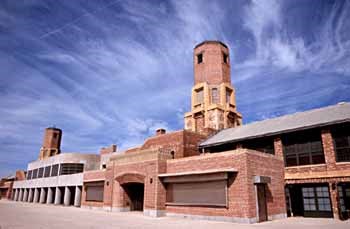 Two states, three NYC boros, one national park
Gateway, a national park with areas in two states and three New York City boroughs, includes a wide diversity of resources. These places tell the stories of our nation's defense, the golden age of aviation, maritime safety, public recreation and natural resource protection.
New York Harbor is America's largest port. To keep ships and cargo safe, lighthouses were set up at Sandy Hook, at Fort Wadsworth and other locations. The former U.S. Life Saving Service set up places to watch for the safety of ships and to rescue shipwrecked passengers and crew.
These were also ideal locations for forts and airfields defending New York from possible invasion or attack. Defense structures are classified by the style used when they were built: before and during the War of 1812 (2nd system), the Civil War (3rd system), Spanish-American War (Endicott system), World War I, World War II (New York Harbor Defenses 1907-1945) and the Cold War (Nike Missiles).
The idea of using these areas for human recreation and wildlife conservation came later. New York City government set aside Jacob Riis Park for beachgoers and built Jamaica Bay Wildlife Refuge from former landfill. Sandy Hook became a beachcomber's destination only as Fort Hancock began to wind down.
For a closer look at these places, click the links below.

Last updated: June 24, 2015