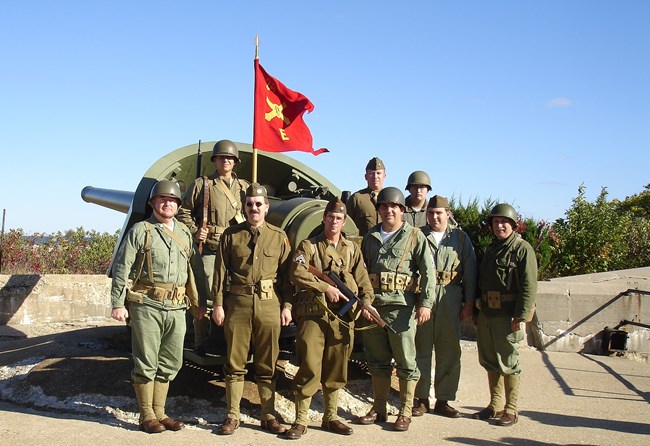 Fort Hancock's Gun Batteries
Battery Potter, is a unique gun battery. Click here to learn more about this structure.
Mortar Battery (McCook and Reynolds) is directly across the street from the lighthouse.
Battery Granger
Battery Gunnison is Sandy Hook's only battery that has its guns. Click here to learn more.
Nine-Gun Battery is four batteries.
Battery Halleck, Bloomfield, Richardson, Alexander.
Battery Arrowsmith
Battery Peck
Battery Kingman
Battery Mills
Battery Engle
Battery Morris
Battery Urmston
Dynamite Gun Battery