Battery Gunnison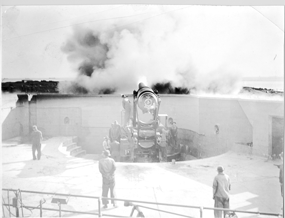 Fort Hancock's Battery John Gunnison was a 6-inch disappearing gun battery from 1905-1943. It was a rapid fire battery with a mission to protect the harbor from smaller vessels that could move quicker than battleships.
In 1943, the guns were removed and 6-inch barbette guns were emplaced from Battery Peck. The battery was Gunnison no more, as it was renamed new Battery Peck.
Visit Battery Gunnison
Visit Battery Gunnison with World War II living historians on special days from April through October. Check our program guide for dates and times.
Through the extensive volunteer work of the Army Ground Forces Association, Battery Gunnison, a.k.a. New Battery Peck is active again.
Click here to view a YouTube posting by Mike Murray of a gun drill.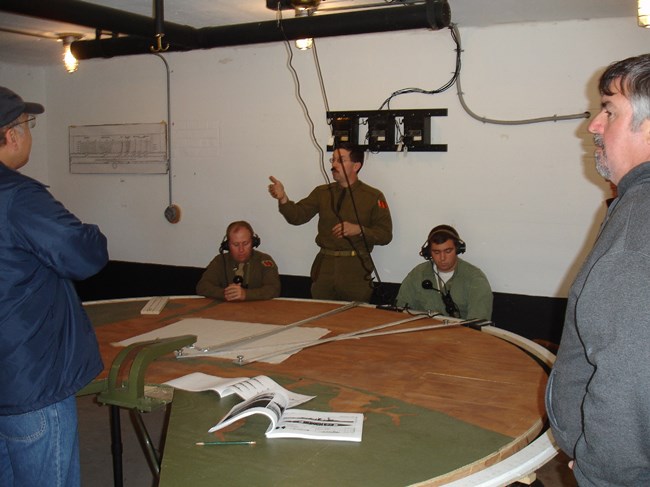 Want to learn more about Battery Gunnison?
Click here
to download the pdf of the Historic Structures Report on Battery Gunnison, Battery Potter and the Mortar Battery.
Last updated: February 26, 2015