Matcharak Lake Archaeology
One of the most important collections in the Gates of the Arctic museum is GAAR-00222, the archaeological assemblage from a Paleo-Inuit camp at Lake Matcharak. During a routine field survey in 2007, NPS archaeologists noted stone artifacts and animal bone fragments eroding out of a shoreline bluff on Lake Matcharak. Continued investigations have produced a suite of previously unidentified archaeological sites around the lake.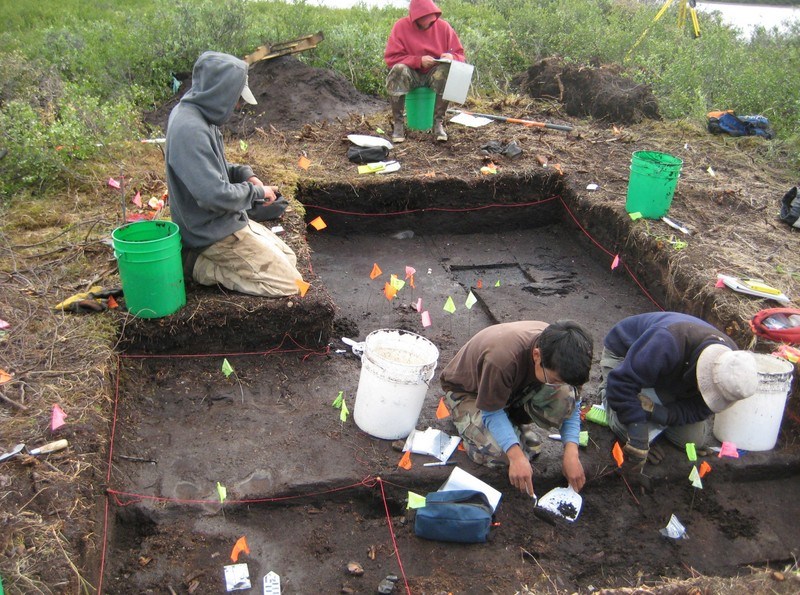 The collection includes thousands of stone tools and exceptionally well preserved faunal remains archaeologically assigned to the Denbigh Flint Complex and left at the site by a small band of people nearly 4000 years ago. At two of these sites, further investigation - in the form of systematic subsurface testing and excavation - has revealed the unprecedented, well preserved remains of two distinct prehistoric hunting camps; one, attributed to the Denbigh Flint complex and which dates to 3,900 years before present, and the other, attributed to the Northern Archaic complex which dates to roughly 7000 years before present. The following links describe the efforts of Park archaeologists to document and research these remarkable finds, allow you to explore the discovery and investigation of the site, and view some of the artifacts found there.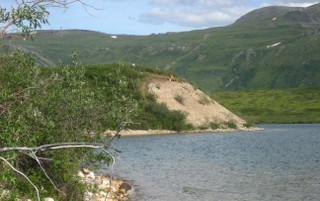 Click on this image to join the crew during the initial discovery and subsequent fieldwork at the Lake Matcharak Paleo-Inuit site.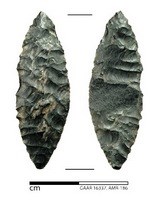 Click on this image to view samples from the stone and organic artifacts that comprise the GAAR-00222 museum collection.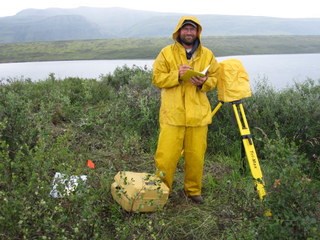 Click on this image to view a series of short vodcasts (videos) created by Liz O'Connell of WonderVisions about the site, some of the research questions that drove the investigations, and the collection.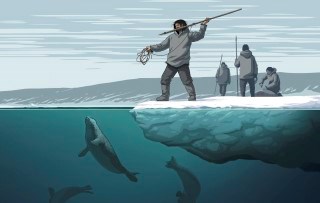 The Denbigh Flint Complex was highlighted for the 2014 Alaska Archaeology Month annual poster. View and download all the yearly posters at the link above.
Further Reading

A summary of the initial investigations carried out at the Denbigh Paleo-Inuit site:
Paleo-Inuit Culture at Matcharak Lake 2009 (pdf)

A summary of further investigations at the Northern Archaic site across the lake:
If you have any questions or comments regarding this exhibit please feel free to contact the
Park Curator
.
Last updated: December 2, 2021