Brandywine Valley
More than 1,300 acres of rolling agricultural fields, pastures, forested hills, and streams preserve the natural and cultural legacy of the larger Brandywine Valley in northern Delaware and southern Pennsylvania. This land serves as a reminder of William Poole Bancrofts vision to protect a green space all people to enjoy.

Currently, we do not offer any regular programs at this site. Instead, we encourage you to explore more than 23-miles of recreational trails that the Brandywine Valley unit has to offer. If you are interested in obtaining the passport stamp, it is available at the Nature Center in the Brandywine Creek State Park.
Compare the different seasons by sliding the bar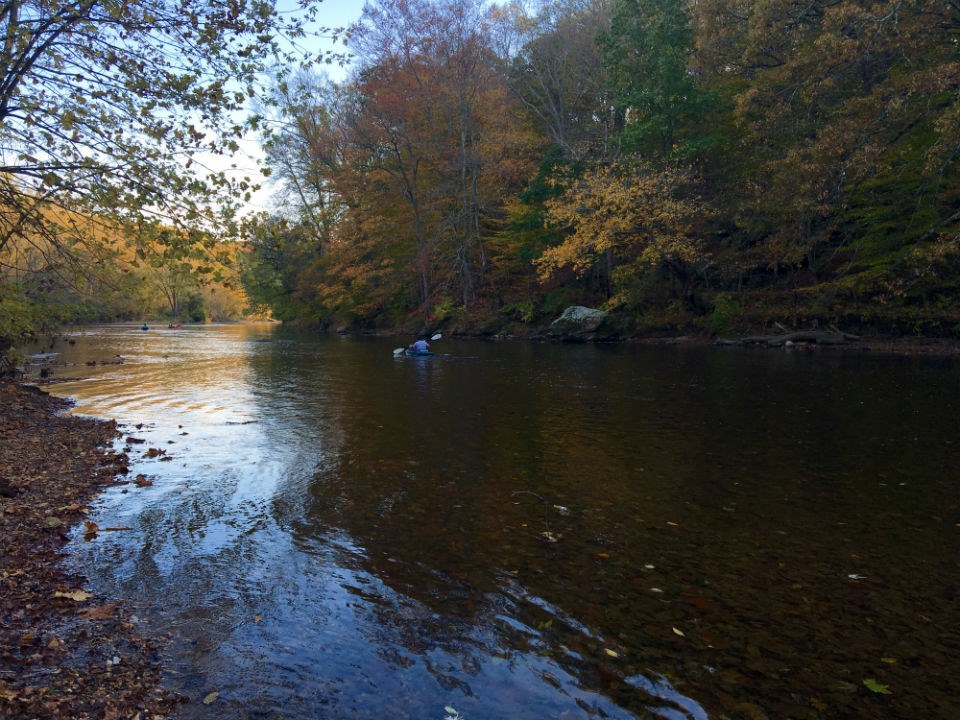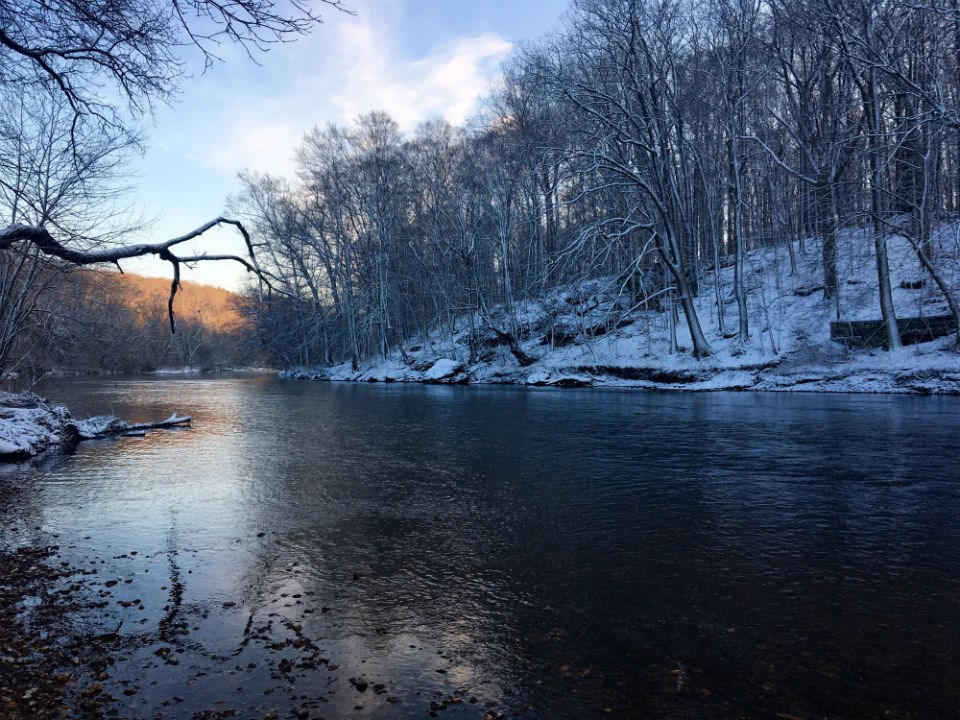 Left image
A person in a kayak travels down the Brandywine Creek on a mid fall day.
Right image
Looking down the Brandywine Creek after a snow fall while the sunsets on the water.
Rules and Regulations
Pets must be leashed (six feet or less) or other wise physically restrained at all times. 
This is a carry-in carry-out park, meaning that no trash should be left behind when you leave. 
Alcohol and other controlled substances are prohibited. 
---
Location and Map
This area is located at: 39.833690 - 75.574920
For a printable trail map of Brandywine Valley, click here.
---
Contact Information
For additional questions regarding Brandywine Valley please contact us at:
Phone: (302) 478-2769
E-mail: e-mail us
Last updated: September 22, 2023