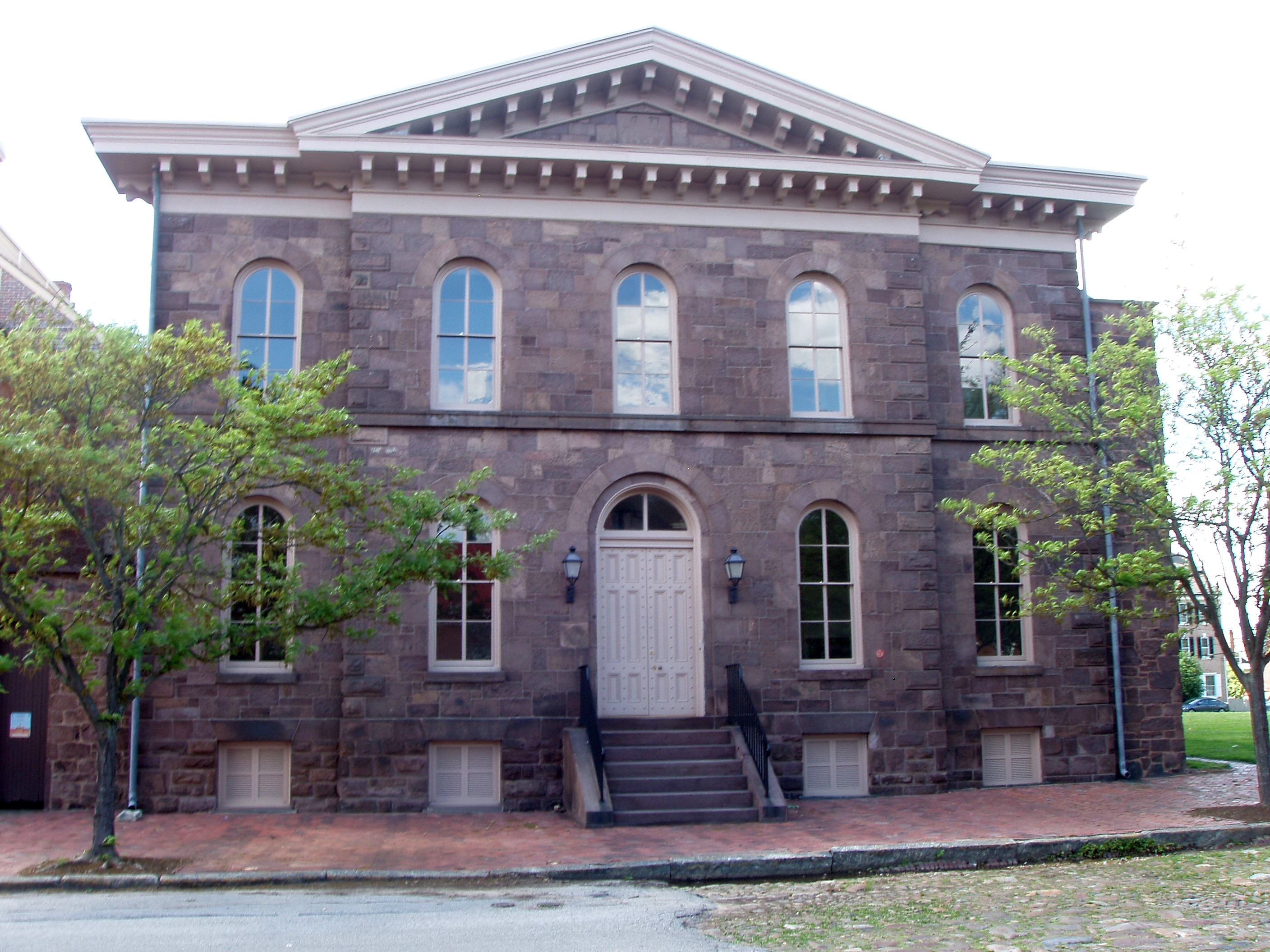 News Release Date:
August 1, 2018
Contact: David Blackburn, (302) 544-6363
The National Park Service has issued a decision regarding the future of the Sheriff's House at First State National Historical Park and concluding the park's environmental assessment (EA) planning process. The decision document, known as a Finding of No Significant Impact, or "FONSI," describes the alternatives considered, the alternative selected for implementation, and the rationale used to make the selection. The FONSI also describes the mitigation measures that will be taken to ensure the protection of natural and cultural resources and the quality of the visitor experience at the park.  
Built in 1857, the Sheriff's House historically served as both the home of the sheriff and as the administrative site for the attached prison which, together with the adjoining New Castle Court House, served as the center of New Castle County's justice system. This structure is all that remains of the first county prison in Delaware.  
The building ceased functioning as a prison in 1901 though it continued to function as a temporary lock‐up at various times for decades afterward. Subsequently used as office space, a social club, and police station, the building was vacated nearly twenty years ago. Today it houses the central heating and chilling plant serving the New Castle Courthouse next door. The Sheriff's House was donated to the NPS by the State of Delaware in 2013.  
The FONSI for the environmental assessment for the Sheriff's House Rehabilitation and Use Plan will be available for public review at 
https://parkplanning.nps.gov/document.cfm?parkID=541&projectID=62602&documentID=89850
. A printed copy will also be available for review at the park offices in the New Castle Court House Museum.