First State Watersheds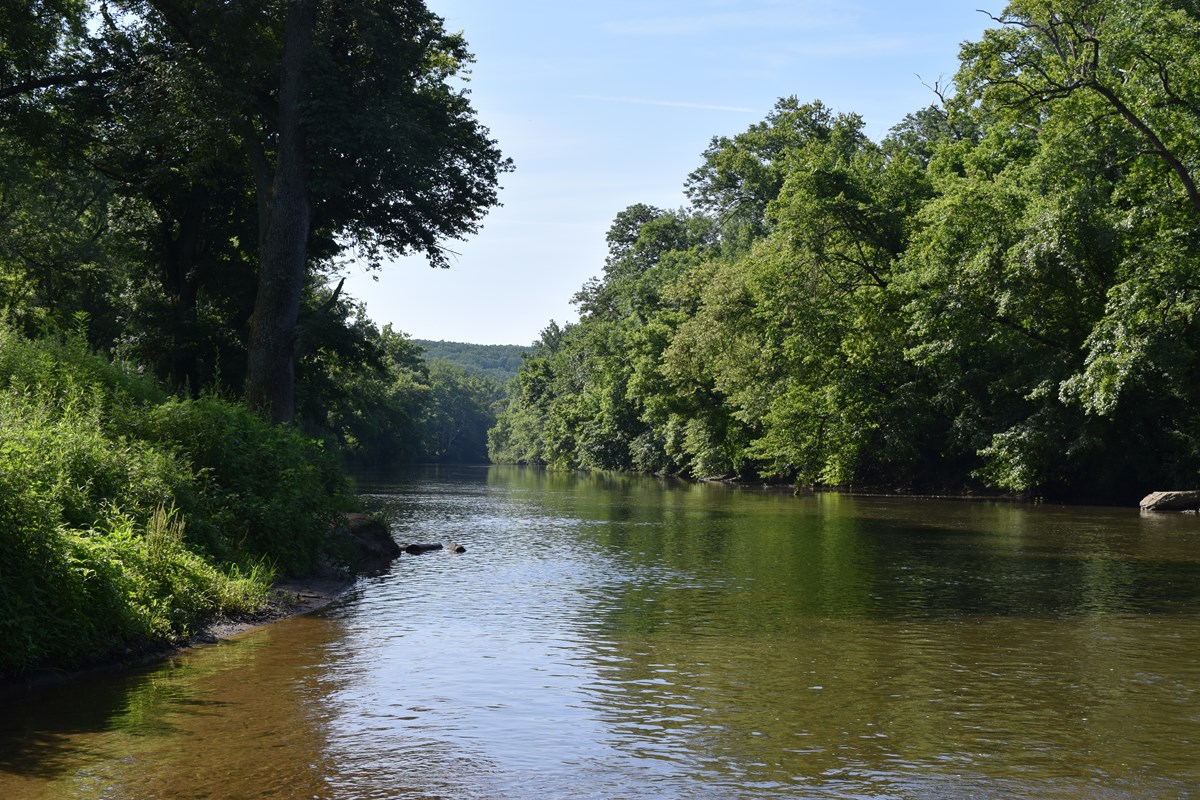 Learn and Explore
Clean Water Comes First! 
What is a Watershed? 
A watershed is a large area of land where the water drains into a single river, stream or lake.  The Beaver Valley Unit of First State National Historical Park is located in the Brandywine-Christina Watershed. When it rains that water drains into one of the many streams that eventually flow into the Brandywine Creek, all of which help make up the Brandywine-Christina Watershed.
---
Why should we care about Watersheds? 
Everyone on the planet lives in a watershed. Your watershed provides you with: 
Clean drinking water
Recreation
Healthy ecosystems for fish, macroinvertebrates, and wildlife
---
What effects your watershed? 
Everything that happens on the land affects the watershed! When water runs through the land, it picks up different materials such as dirt, rocks, logs, and litter as it drains to the waterway. It is important to keep human pollutants like fertilizers, pesticides, pet waste, and litter from draining into the waterway so the water stays clean and safe for everyone. 
---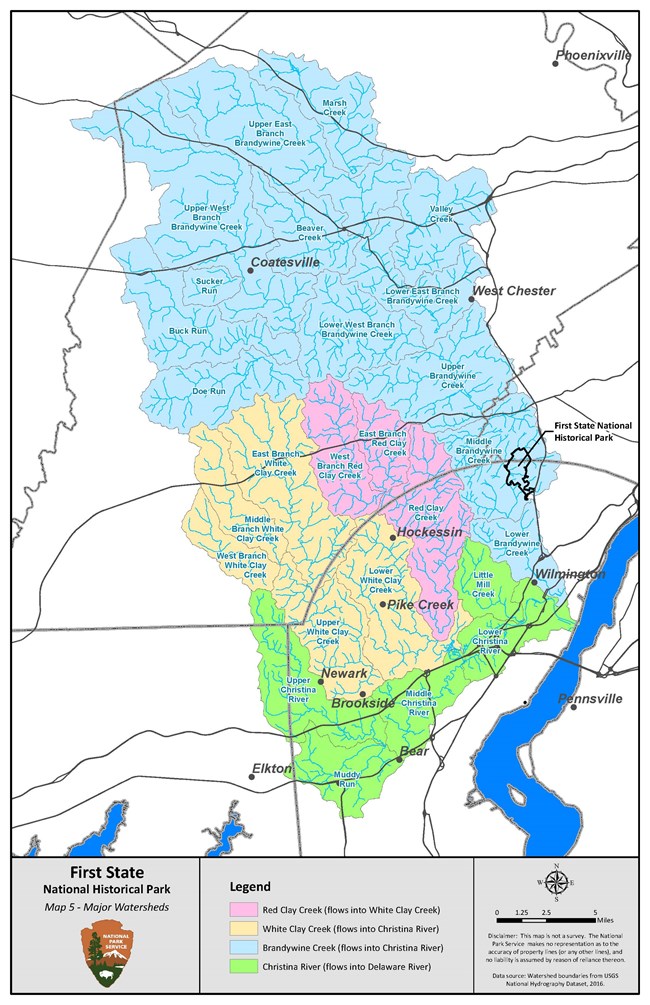 How many watersheds do you live in?
The Brandywine Creek flows into the Christina River making up the Brandywine-Christina Watershed. These rivers both flow into the Delaware River which makes up part of the Delaware River Watershed. Therefor, we all live in more than one watershed!
Explore the watersheds YOU live in!
---
How can you help protect your watershed?
There are multiple ways that you can help keep your watershed clean for everyone. For example you could:
Dispose of waste properly
Limit the use of fertilizers and pesticides on your lawns at home
Pick up after your pets
Plant vegetation in your own yard to help with storm water drainage
Get involved in local community initiatives like Stream Stewards
Last updated: August 7, 2018