Professional Development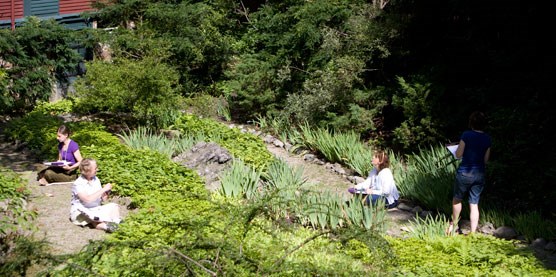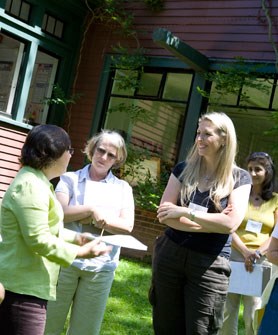 Interested in learning how to integrate Olmsted National Historic Site resources into your curriculum?

The park provides educators with unique opportunities to explore historical content; develop strategies for teaching and learning through landscapes; learn about our whole child approach to teaching and learning; and discover how our integrated approach to history, science, language arts, and mathematics can support your curriculum.
Contact the park's Education Division to learn about upcoming workshops and multi-day institutes, or to talk about how we can tailor a single workshop or series of workshops for teachers in your district. All workshops are participatory and provide teachers with useful teaching materials and activities.

In addition, if you are interested in learning more about Good Neighbors: Landscape Design & Community Building, our award-winning program for third graders, we can arrange for you to shadow a program and talk with a current subscriber to assess how you might integrate this real-world learning experience into your curriculum.

For additional information:
Contact Liza Stearns, Education Specialist
617.566.1689 ext 211
liza_stearns@nps.gov.

Above photos of the teacher institute by Joel Veak. All photos courtesy of the National Park Service, Frederick Law Olmsted NHS

Last updated: February 26, 2015