For Teachers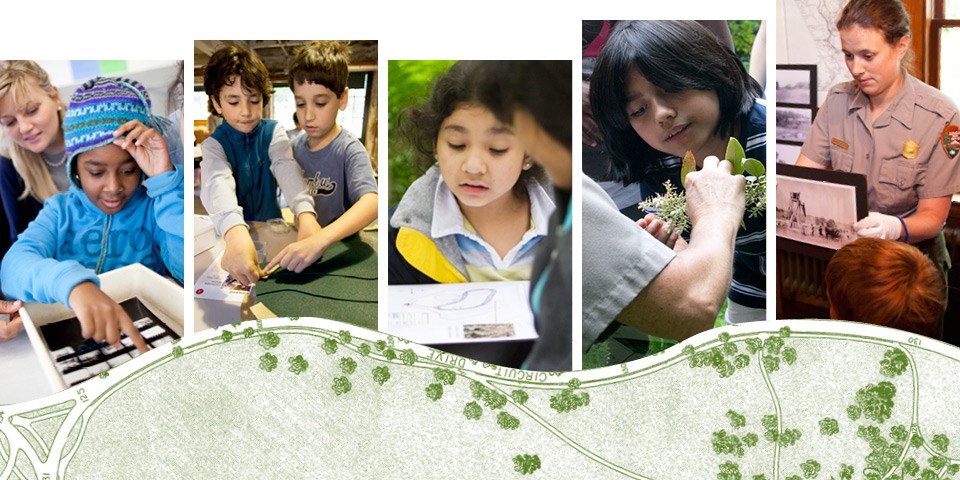 Education Programs use the Olmsted firm's historic design office, material in the Olmsted archives, the Fairsted landscape, the rehabilitated model shop, and other Olmsted-designed landscapes in greater Boston and beyond to explore the larger meanings, concepts, and stories associated with the work and legacy of Frederick Law Olmsted Sr., his sons, and the Olmsted firm. Offerings include curriculum-based programs at Fairsted, experiences at local Olmsted-designed parks, and professional development workshops for teachers. For more information, contact the Education Department at 617/566-1689 extension 238.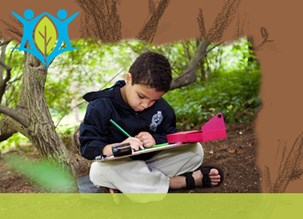 Good Neighbors: Landscape Design & Community Building
Good Neighbors: Landscape Design & Community Building is an active, place-based education program that fosters appreciation of the physical, social, and psychological value of public parks in young children when they are first forming critical life values. The program takes place at Fairsted - the historic Brookline home and design office of landscape architect Frederick Law Olmsted - and uses the restored landscape, historic design office, archival collection, and model shop to explore the history, art, science, and civics of landscape design and park stewardship. Students learn why parks are important for people, and begin to imagine their own role in the care and stewardship of these special landscapes.
Read more ...
The Art of Landscape
The Art of Landscape engages fifteen third grade student/guardian duos from three Boston Public Schools in an in-depth art exploration of an Olmsted-designed park in their community. Over the course of four seasons, participants learn about the seasonal dynamism of landscape, the transformative power of art, and the creative design work of landscape architect Frederick Law Olmsted through weekend workshops in Franklin Park.
Last updated: October 18, 2017