Volunteer
Spring 2020 Volunteer Opportunity:
Olmsted NHS is currently seeking Park Educators
Park Educators work within the Education Division to support Good Neighbors: Landscape Design & Community Building- an active, place-based education program that fosters appreciation of the physical, social, and psychological value of public parks in local third graders.
Good Neighbors uses the restored landscape, historic design office, archival collection, and rehabilitated model shop to explore the history, art, science, and civics of landscape design and park stewardship. Participating students learn why parks are important for people, and begin to imagine their own role in the care and stewardship of these special landscapes.
Park Educators assist NPS staff with teaching and logistical oversight of on-site programming.
For more information on the program, visit the Good Neighbors page.
If you have any questions or would like to apply, please contact Brianne Cassetta by email or phone (617-566-1689 ext 238).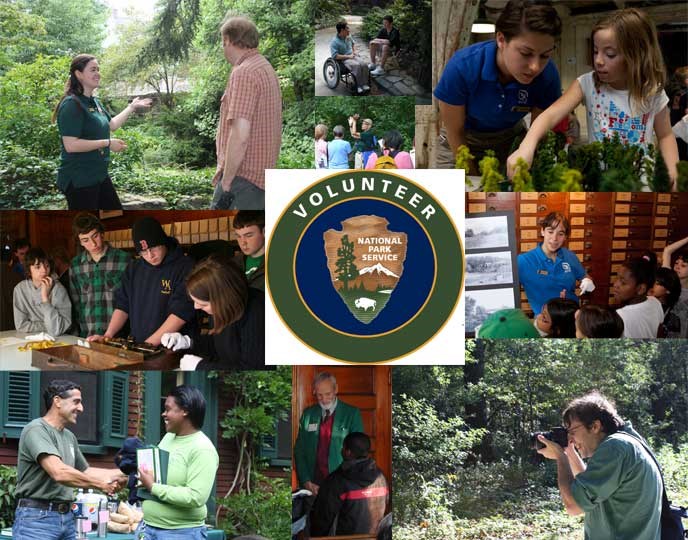 Volunteer Opportunities
Volunteering is an American tradition that over the years has made immeasurable contributions to communities, organizations, and individuals throughout the country. Volunteers are vital to fulfilling the mission of the National Park Service (NPS), providing critical help in conserving our nation's most treasured places, providing public access and education, and ensuring that these places survive and thrive for generations to come.
Frederick Law Olmsted National Historic Site offers a variety of meaningful volunteer opportunities at Fairsted. Find one that is a good fit for your background, interests, and personality. As a small site, there are opportunities to develop connections with our professional staff, our stories, and our physical resources. We utilize volunteers in our visitor services and public programming, our curriculum-based programs for local schools, and occasionally for help in maintaining our historic grounds. There may also be other types of opportunities that come up from time to time.
Current Volunteer Opportunities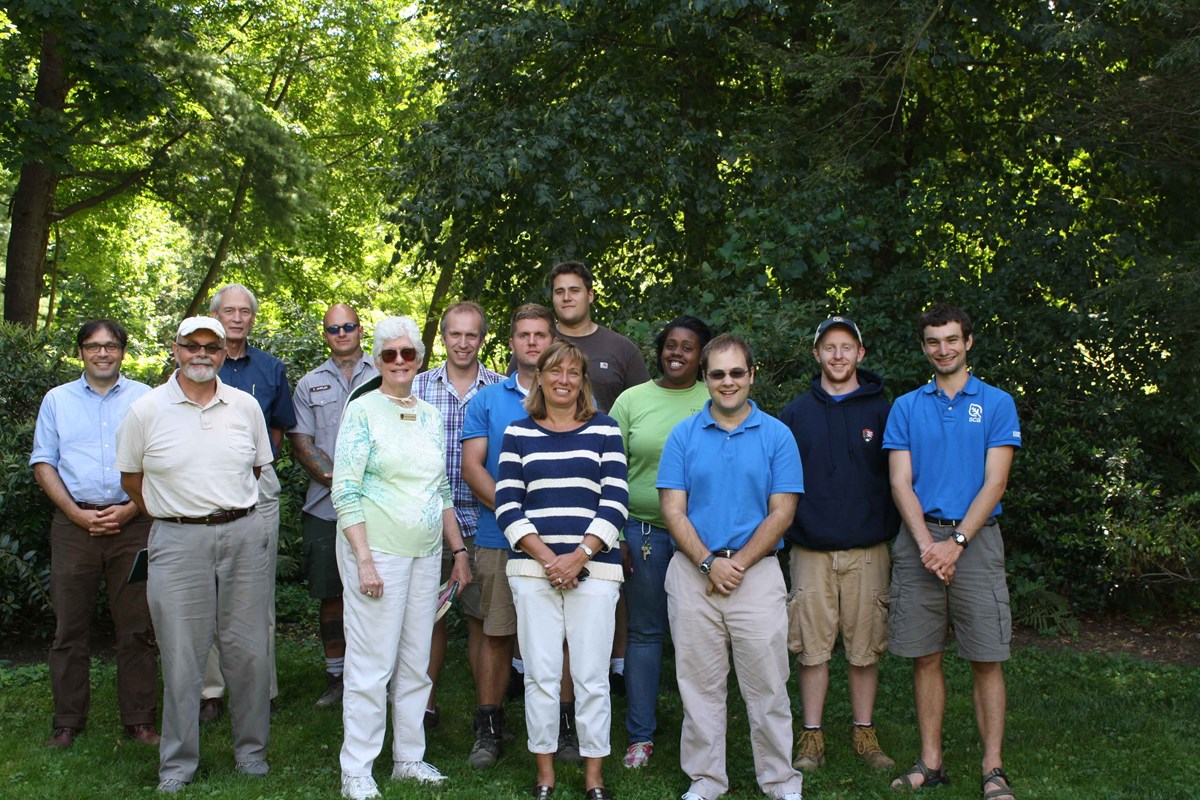 How to Apply
To apply to be a Park Educator, email Brianne Cassetta. Click links above to apply for Visitor Services Representative or Interpretation Ambassador on volunteer.gov. Or, share the nature of your interest and availability by emailing our VIP Coordinator.
Internships
In addition to our classic volunteer positions, the park can work with you to customize an internship or practicum that helps you achieve your goals while making a meaningful contribution to park programming and operations. Visit our Internships page to learn more.
Last updated: January 27, 2020