Annual Oratorical Contest
Every year, the National Park Service hosts an oratorical contest in the auditorium at the Frederick Douglass National Historic Site. All students in grades 1-12 are welcome to participate. The goal of the contest is for students to experience the same transformative power of language that Frederick Douglass experienced as a young man.

We welcome students from across the country to apply!

This year's contest will be held on December 6-7, 2019. Applications are due by Friday, November 22, 2019 at 4:00pm.

Before applying, you need to know which one of Frederick Douglass's speeches you will be reciting. If you need help finding one, the National Park Service has compiled a list of suggested speeches, and the Teaching American History website has links to many of Frederick Douglass's speeches. Feel free to do your own research to find one of Douglass's speeches - there are a lot! Make sure you will be reciting a speech, NOT an editorial or written piece.
2. Complete the Application
Download
and review the application packet, fill out the application form, and submit it.
Applications are due by Friday, November 22, 2019 at 4:00pm.
Memorizing and practicing your speech is key to being an effective orator. The National Park Service has created a list of
tips for memorization
and
tips for public speaking
. You can also get
tips from The Columbian Orator
, a classic lesson book that Frederick Douglass used when he learned how to give speeches. Want to get an idea of how the judges will evaluate your speech? See the judges' criteria.
The "Podium Points" series can help to teach you different aspects of great oratory. In the videos below, Thembi Duncan (a master from Ford's Theatre) and students from Oyster-Adams Bilingual School guide you through the physical, verbal, and mental skills of oratory. They also give you tips on how to practice your oratory with others.
Overview of the physical points of good oration.

Duration:

3 minutes, 48 seconds
4. Deliver the Speech at the Contest
On the big day, you will recite the speech on a stage in a small auditorium at the Frederick Douglass National Historic Site. The audience is usually made up of judges, other students, and their families. The atmosphere is friendly, exciting, and inspiring.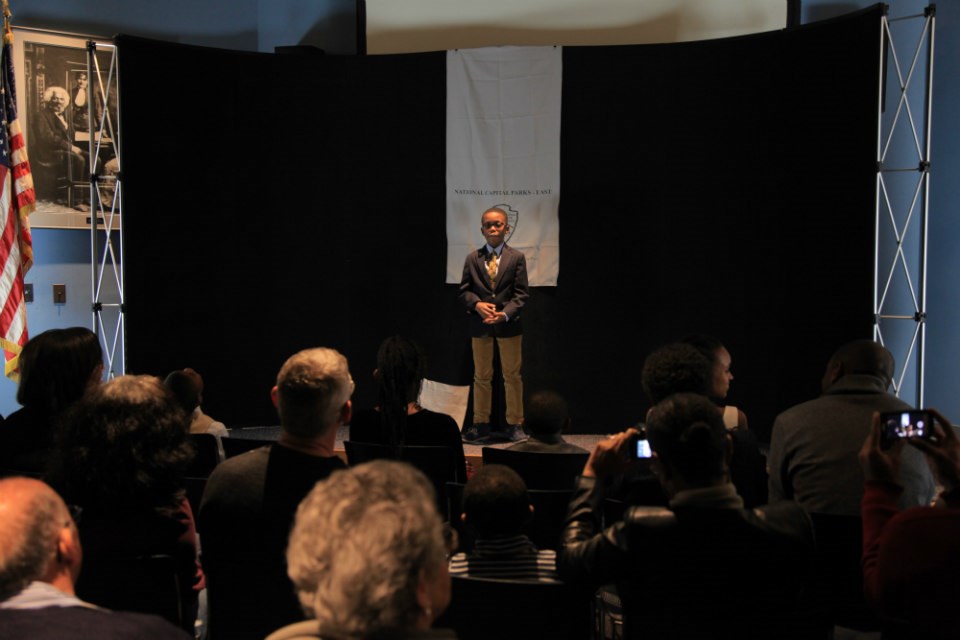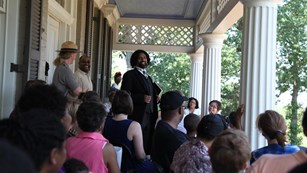 Calendar
Attend special events and programs.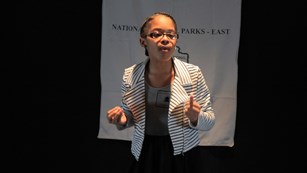 Kids & Youth
Become a Junior Ranger, collect Civil War to Civil Rights trading cards, or participate in the annual oratorical contest.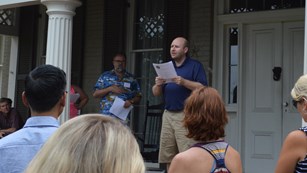 Education
Find lesson plans, distance learning programs, suggested reading lists, opportunities for professional development, and more.
Last updated: July 3, 2019