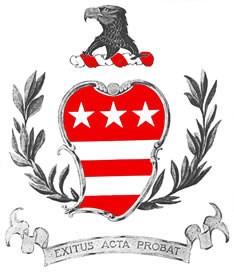 At the turn of the twentieth century Fort Washington was a large military post and headquarters for the Artillery District of the Potomac, a modern defense system that included works on both sides of the Potomac River.
In 1808 a small fort was built to protect the cities of Washington and Alexandria, Virginia. It was destroyed during the War of 1812. Fort Washington was completed in 1824 and armed with large seacoast cannons in 1842. When wood sailing ships mounted smoothbore cannons on their sides, Fort Washington could prevent any enemy from reaching the District of Columbia. During the Civil War, Fort Foote and Battery Rogers were constructed up river and 68 forts were built around the Capital to protect against land attack.
After the Civil War, our government dismantled the circle of forts and sent over a million militiamen home. Fort Washington and Fort Foote were retained as seacoast forts and plans were made to reinforce the outdated structures with heavy guns. In 1875, all work on seacoast fortifications stopped and until 1890 no money was spent to construct or repair any coast defenses.