Herigate Oak Venue at Fort Vancouver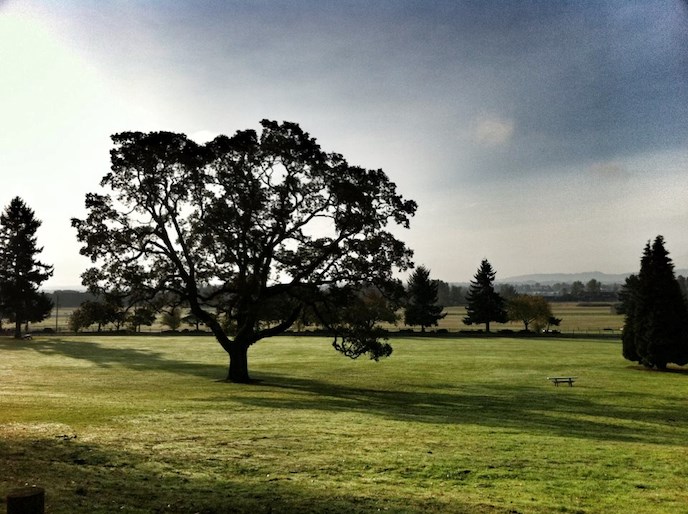 The Heritage Oak
Perhaps one of the more interesting venues at the park, due to it being possibly one of the oldest and largest trees in the park, the Heritage Oak is located in between Fort Vancouver's reconstructed fort and the Visitor's Center. If you enjoy basking in the splendor of the tree, with nice weather of course, then this is an ideal.

The nearest restroom is the located at the Visitor Center (north) and open during hours of operation. Since it is located close to East 5th Street, a parking plan is not required. Parking is located on the sides of East 5th Street.

For additional details and information click link below.

Visit our Permit Application Process page or call the Reservation Coordinator at (360) 816-6241 for a permit application.

Last updated: December 13, 2017