Special Event and Lecture at Pearson Air Museum Commemorate the Centennial of America's Entry Into World War I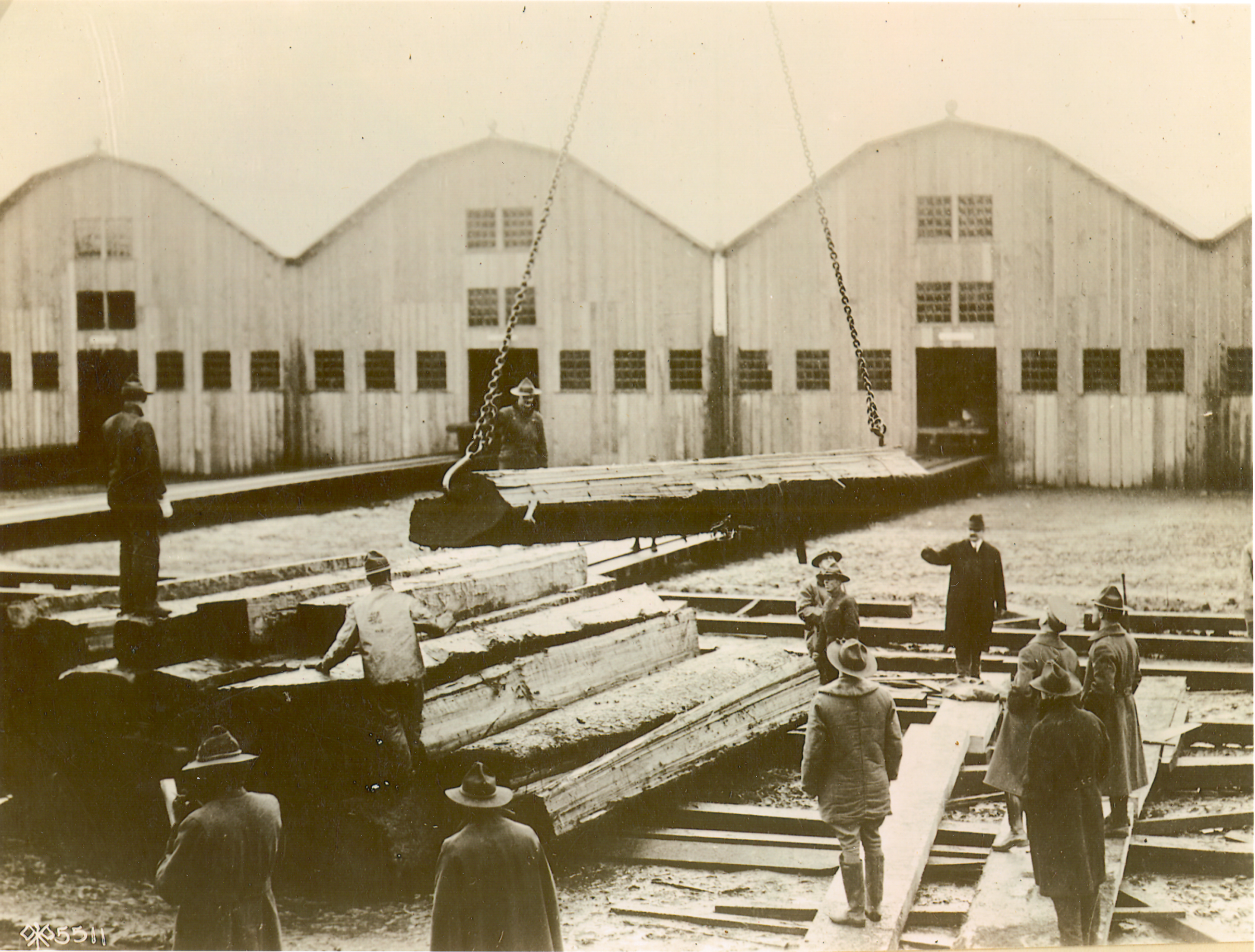 News Release Date:
March 21, 2017
Contact: Bob Cromwell, Chief of Interpretation, 360-816-6253
On April 8, 2017, from 10 am to 3 pm, Fort Vancouver National Historic Site will host a commemoration of the centennial of the entry of the United States into the First World War. This free event will take place at Pearson Air Museum.
During World War I, Vancouver Barracks was home to the headquarters of the Spruce Production Division, a U.S. Army division charged with producing spruce lumber for the war effort. The history of the division's massive Spruce Mill, which was located at the Army post from 1917 to 1918, is commemorated in the museum's
Straight Grained Soldiers
exhibit. In honor of the centennial, the existing exhibit will be augmented by the addition of World War I U.S. Army uniforms and other historic artifacts from the national park's museum collection.
The event will also feature costumed interpreters, family-friendly crafts and activities, and a presentation on the DH-4 Liberty plane, which will take place from 2 pm to 3 pm. The Liberty plane was the only American-made, American-piloted aircraft to fly in combat during the war. The lecture will focus on the history of the plane both during and after the war. A newly-restored DH-4 Liberty debuted at the museum last August, and is now on permanent exhibit.
"The First World War was the first truly modern war, and although it was known as 'the war to end all wars,' that sadly has not been the case," said Chief of Interpretation Dr. Bob Cromwell. "The United States' entry into World War I signaled to the world our rise as a global superpower, and we want to make sure that the visitors to the national park remember and realized the contributions and sacrifices everyday Americans made 100 years ago to help win the war."
What
: Commemoration of the Centennial of America's Entry into World War I
When
: Saturday, April 8, 2017, 10 am to 3 pm; "The DH-4 Liberty, in War and Peace," will be presented from 2 pm to 3 pm.
Where
: Pearson Air Museum, 1115 E 5th Street, Vancouver, WA 98661
Cost
: Free
Last updated: March 21, 2017