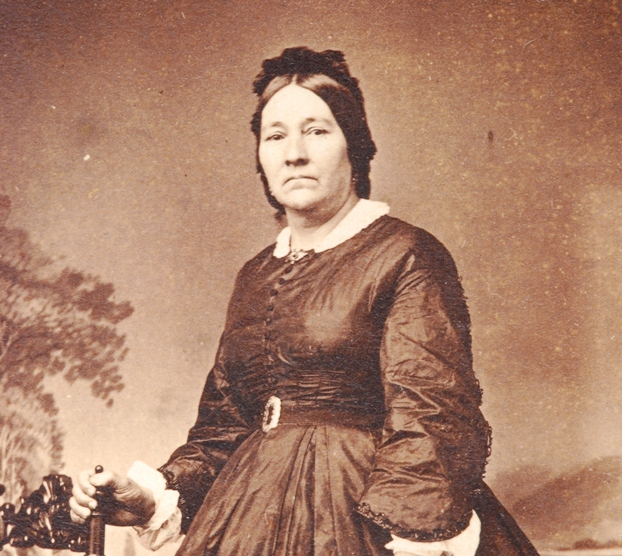 News Release Date:
February 14, 2017
Contact: Theresa Langford, Curator, 360-816-6252
Contact: Meagan Huff, Assistant Curator, 360-816-6255
Over nearly 200 years of history, many strong women have made their mark on Fort Vancouver National Historic Site. In the month of March, the national park will honor their achievements and contributions to local history through exhibits and special programs.
Women important in the history of this area will be honored in a special exhibit by local artist Hilarie Couture, called
Founding Mothers: Portraits of Progress
. The exhibit will be on display at the Fort Vancouver Visitor Center for the entire month. Couture is an accomplished portrait artist, and the exhibit will feature several portraits of local women, including the debut of new works honoring women of Fort Vancouver. Couture will give a short presentation to officially open the exhibit on Saturday, March 4, at 1 pm in the Visitor Center.
At two upcoming lectures, the public is invited to explore the history of two women of Fort Vancouver: Marguerite McLoughlin, who was the wife of the fort's Chief Factor, and her daughter, Eloisa. Assistant Curator Meagan Huff will discuss the fascinating lives of these women, who had front-row seats for the rise and fall of a fur trading empire. This program will take place on Wednesday, March 15, at 7 pm, at the Visitor Center. A second engagement will take place on Friday, March 31, at 1 pm, at the McLoughlin House in Oregon City.
The McLoughlin House in Oregon City is one of the oldest homes in Oregon, and is a unit of Fort Vancouver National Historic Site. This unit of the national park also includes the Barclay House, which was owned by the family of Forbes Barclay, who served as Fort Vancouver's doctor for several years. For the month of March, a mid 19th century dress owned by his wife, Maria Pambrun Barclay, will be on display. The dress was recently acquired for the national park's museum collection.
"The historical record can be lacking when it comes to the lives of women at Fort Vancouver," said Huff, "but with the research that we have done, and through our exhibits and public programs, we are working to highlight the very important roles they played here. We want their stories to be a part of the overall history we share."