Vintage Base Ball Returns to Fort Vancouver National Historic Site on July 23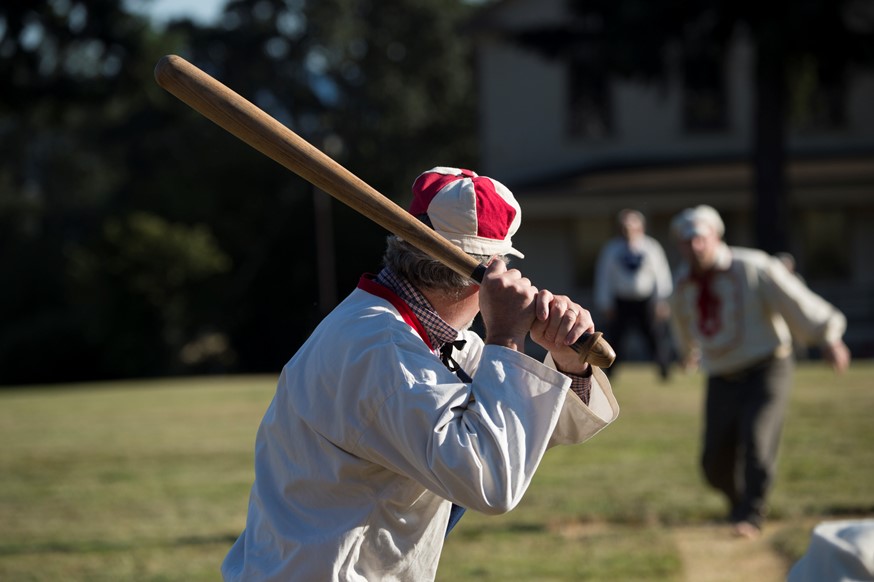 News Release Date:
July 8, 2016
Contact: Robert Gutierrez, Park Ranger, 360-816-6247
The National Park Service at Fort Vancouver National Historic Site will present Vintage Base Ball - a baseball game played by the rules of the 1860s - on Saturday, July 23, 2016, at 6 pm. Vancouver Mayor Tim Leavitt will throw out the first pitch at this popular, free annual event, located on the Parade Ground near the reconstructed Band Stand.
Costumed national park staff and volunteers will help spectators step back in time, portraying two of the Pacific Northwest's earliest baseball teams: the Sherman Base Ball Club (consisting of soldiers from the Army's Vancouver Barracks) and the Occidental Base Ball Club of the City of Vancouver. The game will be played by the rules given in a rule book from 1867, when the sport was known as "base ball."
Along with the costumed players, volunteers will portray well-dressed "cranks" (base ball fans from 1867). Between innings, patriotic music from the 19th century will be played by the Vancouver Community Concert Band. Refreshments will be available for purchase during the event by Nomad's Gourmet Hot Dogs and Kristen's Sweet Delights. 
Base ball in 1867 was a very different game than it is today. The "hurler" - today's "pitcher" - threw to the striker's (batter's) liking, and there were no called or non-swinging strikes. Players wore no gloves, and could catch the ball on one bounce for an out - though such a practice was not considered "manly." The game was played with an extensive code of conduct to ensure all would play in a "gentlemanly" manner. For instance, neither sliding into nor stealing bases were allowed. 
Many historians credit the 19th century U.S. Army for the spread of base ball throughout the country, specifically during and after the Civil War. On May 11, 1867, an organized team of soldiers from the Army's Vancouver Barracks - dubbed the "Garrison Boys" by the press - played the Occidental Base Ball Club of Vancouver, with the soldiers winning by a score of 45 to 5.
"Our match will not be an exact repeat of this historic game, in order to spare our participants the task of running around the bases so many times," said Park Ranger Robert Gutierrez, "but we can assure the crowd that it will be a lot of fun, and will adhere to the code of conduct of 1867. This event is a great way to enjoy the national park on a summer evening and learn about history at the same time." 
To learn more about early base ball history in Vancouver, the park's historic resource study, "The National Game is Decidedly 'On the Fly': The Rise of Organized Base Ball in the Portland and Vancouver Area in 1867" can be downloaded as a PDF here.
What: 1860s Vintage Base Ball Match Game, Sherman Base Ball Club of Vancouver Barracks vs. the Occidental Base Ball Club of Vancouver
Where: Historic Parade Ground at Fort Vancouver National Historic Site
When: Saturday, July 23, 2016, at 6 pm
Cost: Free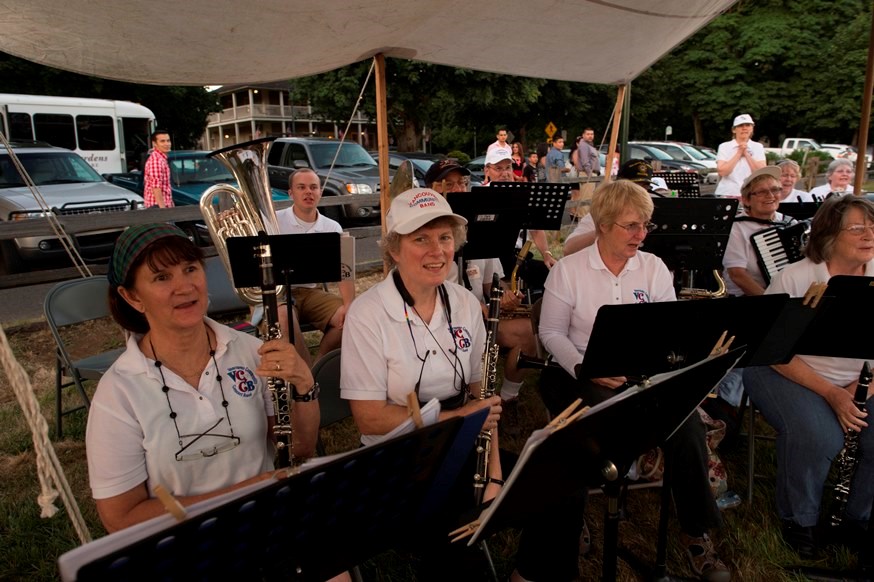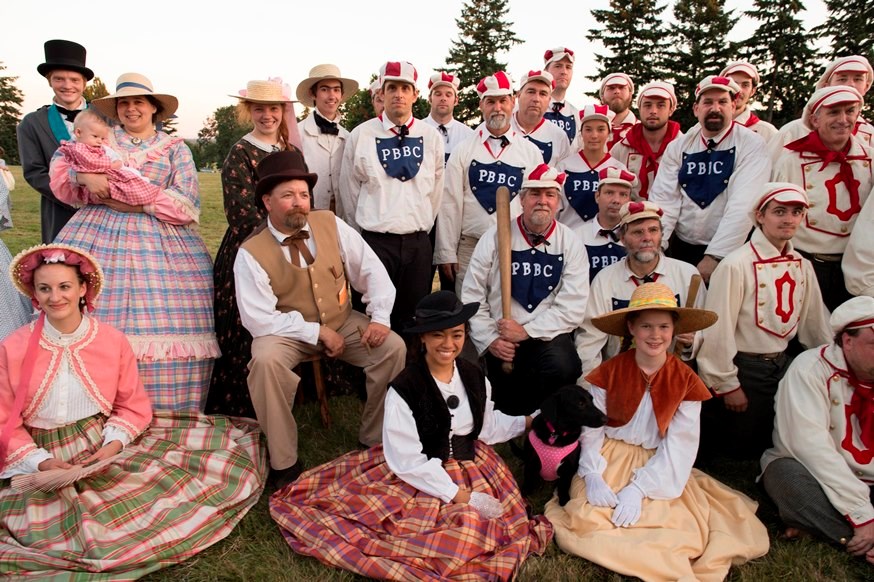 Last updated: July 8, 2016