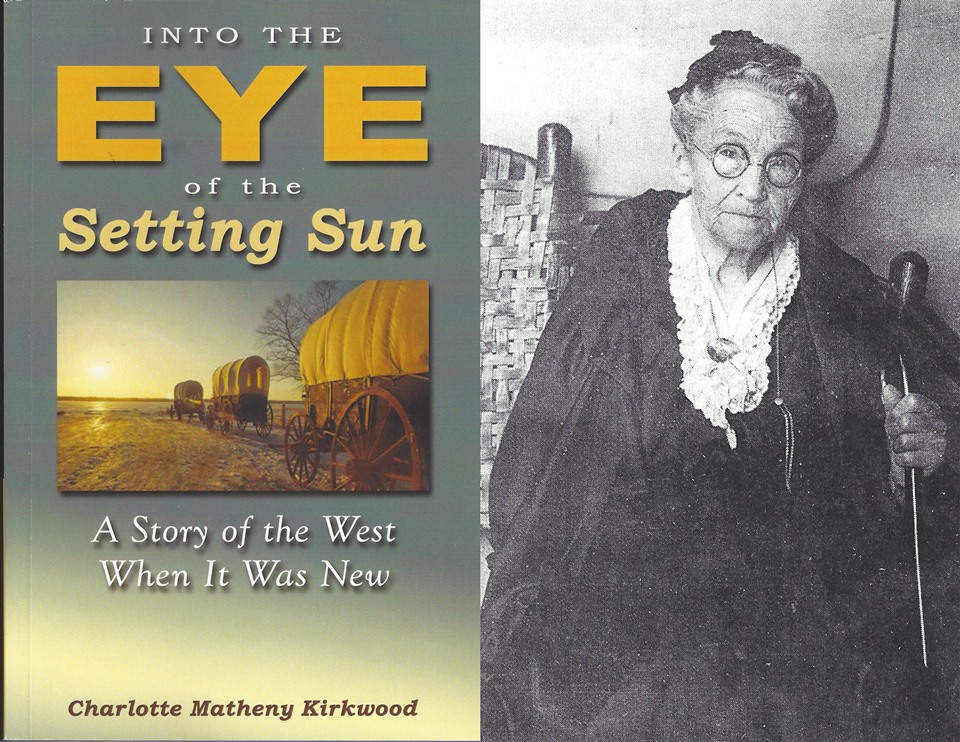 News Release Date:
March 16, 2017
Contact: Mary Rose, Executive Director, Friends of Fort Vancouver, 360-816-6216
On March 25, 2017, from 1 pm to 3 pm, Roger Shipman will present a talk on
Into the Eye of the Setting Sun: The Story of the West When It Was New
. This book, available in an indexed, softcover edition, was written by Shipman's great-great-great grandmother, Charlotte Matheny Kirkwood, who crossed the Oregon Trail in 1843 when she was just five years old. The memoir was edited by Shipman.
Kirkwood's wagon train left Elm Grove, Missouri, with more than 100 wagons, 1,000 men, women, and children, and 5,000 oxen and cattle trailing behind. Dr. Elijah White, a Presbyterian missionary who had made the trip the year before, served as guide. More than eighty years later with a keen mind, a sharp wit, and a delicate sense of humor, Charlotte set down these poignant memories so that later generations could experience them, too.
At this free event, Shipman will share his ancestor's experience, and the story of the family after crossing the nation in the first train of the Great Migration of 1843.  
What:
Roger Shipman, editor of
Into the Eye of the Setting Sun
, discusses his great-great-great grandmother's Oregon Trail experience.
When:
March 25, 2017, 1 pm to 3 pm.
Where:
Fort Vancouver Visitor Center, 1501 E Evergreen Blvd., Vancouver, WA 98661