Fort Vancouver Chief Ranger to Receive National Park Service Award for Innovative eBook Partnership Project
Date:
October 23, 2013
Contact:
Theresa Langford, Curator
, 360.816.6252
Contact:
Tracy Fortmann, Superintendent
, 360.816.6205
VANCOUVER, WA -- The National Park Service's Pacific West Region is proud to announce that Greg Shine, Fort Vancouver National Historic Site Chief Ranger and Historian, has been chosen as the Pacific West Region 2013 Freeman Tilden Award recipient. 
The National Park Service's Pacific West Region spans 106 degrees across the globe, and preserves and protects 58 spectacular national parks as far west as American Samoa and as far east Saipan. In between, there are Pacific West park units in California, Hawaii, Nevada, Oregon, Washington, Idaho, western Montana, northwestern Arizona, and Guam, and regional office locations in San Francisco, Honolulu, and Seattle.  
Shine will now represent the National Park Service's Pacific West Region in the National Freeman Tilden Award competition. The National Freeman Tilden Award winner will be announced by the National Park Service during the National Association of Interpretation Interpretive Excellence Awards Ceremony in mid-November in Reno, Nevada.
The National Park Service Freeman Tilden Award was created to recognize an individual who has successfully developed, revitalized, or delivered a specific interpretive or education program or project in a particularly effective and creative fashion. This is the highest National Park Service award a field interpreter can receive. 
Selecting a regional Tilden winner is based upon five criteria. The nominations must clearly demonstrate how the nominee's work:
created an opportunity for the public to form their own intellectual and emotional connections with the park;
was creative, original, and significantly advanced the practice of interpretation and education;
helped move the audience toward higher level concepts such as resource protection, stewardship, and regional/global issues;
is a significant effort beyond the normal day to day operations;
was successfully offered to the public in a specific time frame.
Through his role at Fort Vancouver National Historic Site and as an adjunct faculty member in Portland State University's Public History Program teaching a course on historic site interpretation, Shine conceived, planned, helped create, and guided to publication the digital eBook Revealing Our Past: A History of Nineteenth Century Vancouver Barracks through 25 Objects . 
"This is a first in the national park system, a project that reflects the cutting-edge of creativity and originality in digital interpretation," said Christine Lehnertz, Regional Director for the National Park Service's Pacific West Region, in a letter announcing the award. "It is one of the first publications created expressly for digital publication that includes features that serve a diversity of learning styles. This project significantly advances the practice of interpretation and education by linking more directly with cultural resource disciplines, evolving the nature of NPS-university partnerships, and modeling best practices in interpretation and history," Lehnertz said.
This innovative eBook can be accessed via iTunes, the iBookstore, or the park website at http://go.usa.gov/DJQJ. We invite you to access this eBook and discover a new, innovative approach to interpretation that allows an opportunity for the public to form connections with Fort Vancouver National Historic Site.
"Chief Ranger Shine and his student coauthors have created a very special book, one that speaks through a new medium to the deep significance of this national park and the incredible objects of the park's renowned museum collection," said Tracy Fortmann, Fort Vancouver National Historic Site Superintendent. "This award demonstrates Greg's strong, outstanding commitment and creativity in interpretation at this national park."
"This honor is a career highlight," said Shine, "and it would never have been possible without a true team effort and partnership. I'm particularly indebted to my colleagues Meagan Huff, Elizabeth A. Horton, and Dr. Robert Cromwell at Fort Vancouver National Historic Site; Drs. Katrine Barber and Thomas Luckett from the History Department at Portland State University; Drs. Brett Oppegaard and Dene Grigar at Washington State University Vancouver's Creative Media and Digital Culture Program and the Fort Vancouver Mobile Project, and of course my graduate students from the Public History Program at Portland State University who helped plan, write, edit, and design the eBook: Marc Carpenter, Bradley Richardson, Beth Cookler, David-Paul Hedberg, Luke Sprunger, and Michael Dicianna."
Shine is the second regional Freeman Tilden Award recipient from Fort Vancouver National Historic Site. In 1998, Lee Taylor—now superintendent at the National Park Service's San Juan Island National Historical Park—received the award for developing a new approach to school field trips at the fort. "We shifted from ranger led tours to having the students rotate in small groups from building and experiencing living history portrayals of fort life," Taylor said. "This increased both the number of students we could accommodate and also provided a more dynamic and exciting experience."
"Lee's award winning program from 1998 still influences the education programs we provide today at the fort, twenty-five years later" said Shine. "I can only hope that the eBook project will resonate as long here at Fort Vancouver."
Background
Fort Vancouver National Historic Site is one of the 401 national parks which make up the National Park System and it is located in both Washington and Oregon. This national park is also the heart of the Vancouver National Historic Reserve which is located in Vancouver, Washington. The Vancouver National Historic Reserve brings together a national park, a premier archaeological site, the region's first military post, an international fur trade emporium, one of the oldest operating airfields, the first national historic site west of the Mississippi River, and a waterfront trail and environmental center on the banks of the Columbia River. The partners of the Reserve teach visitors about the fur trade, early military life, natural history, and pioneers in aviation, all within the context of Vancouver's role in regional and national development. The National Park Service's vast array of public programs -- including living history events, festivals, cultural demonstrations, exhibits, active archaeology, and other special activities - serve communities in Washington and Oregon and create a dynamic, fun, and unique tourist destination for people of all ages.
-END-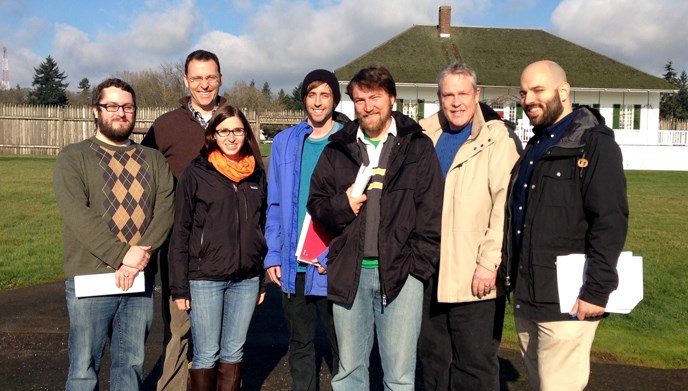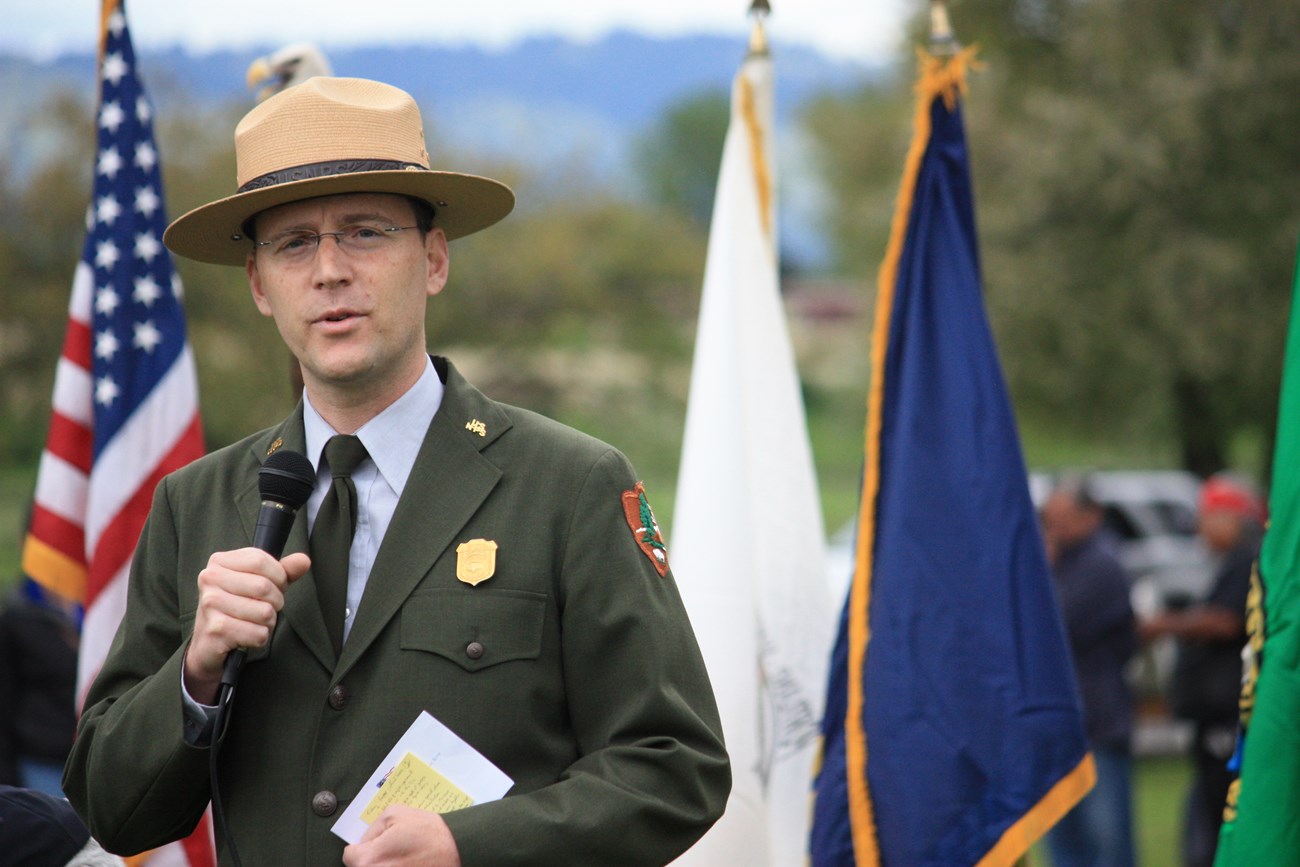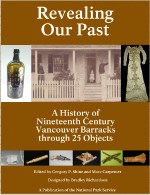 Last updated: February 28, 2015