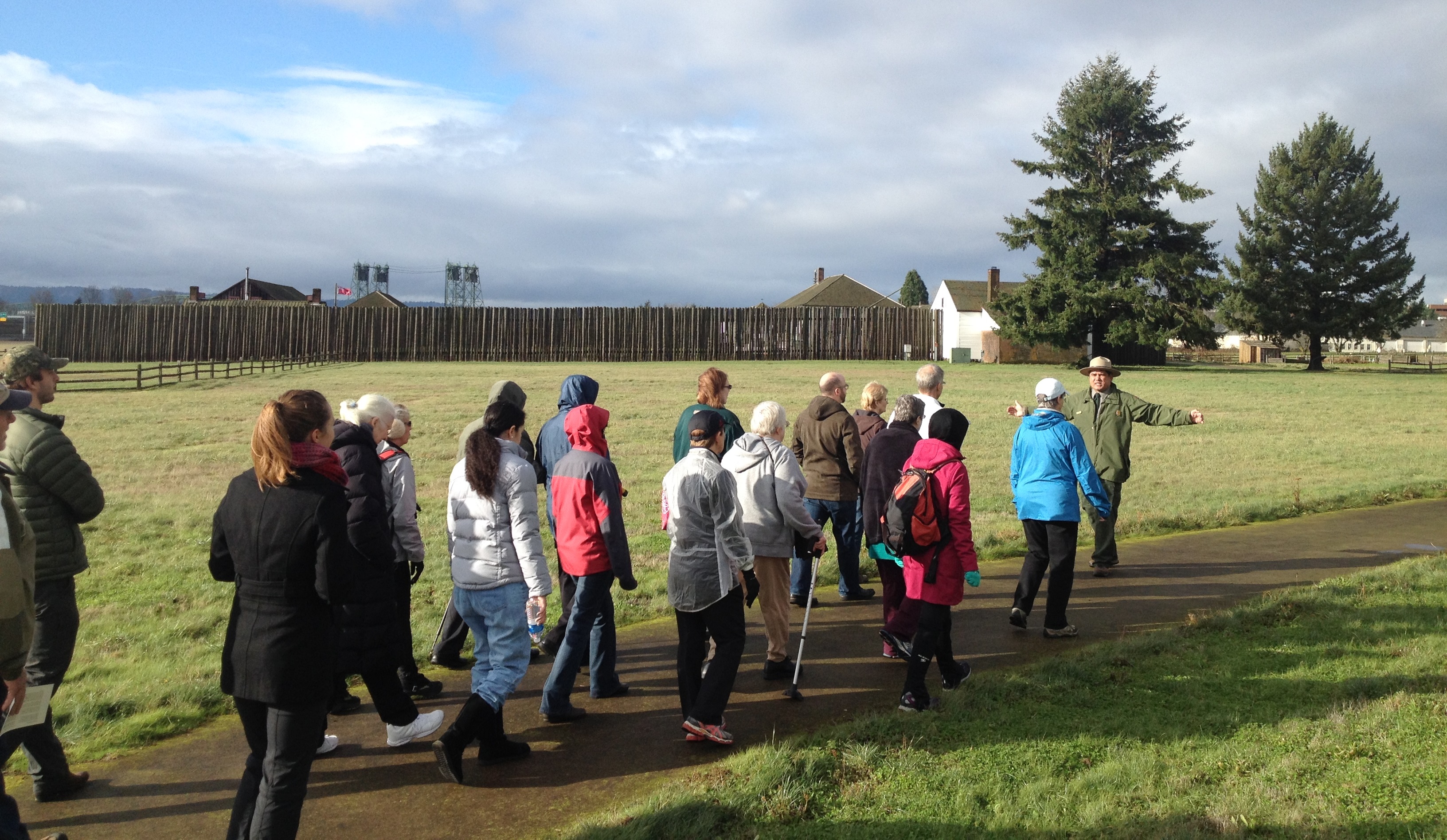 News Release Date:
April 18, 2017
Contact: Meagan Huff, Park Ranger, 360-816-6255
Contact: Bob Cromwell, Chief of Interpretation, 360-816-6253
Come "walk with a doc" in celebration of the healthy connection between national parks and exercise during National ParkRx Day.
On April 22 at 1 pm, Fort Vancouver National Historic Site (NHS) has partnered with Kaiser Permanente to host a walk along the Spruce Mill Trail with a doctor and park ranger. At this special program, learn about Fort Vancouver's ParkRx Program, which encourages visitors to utilize the park's trails as a means to a healthier lifestyle. National park rangers will also discuss the site's World War I history in honor of this year's centennial commemorations of the United States' entry into the war.
"The National ParkRx Initiative is a wonderful project that the National Park Service has taken on in support of encouraging the public to use our country's national parks as places to become healthier through outdoor activity," said Fort Vancouver NHS Chief of Interpretation Dr. Bob Cromwell. "As an urban national park, Fort Vancouver is a great place for our community to get outdoors, enjoy a natural setting, and exercise. We hope this program will provide a gateway for participants to start a habit of walking our trails on a regular basis!"
Park Prescription trail maps are also available as a PDF on the park's website here.
When: Saturday, April 22, 1 pm to 2 pm
Where: The National Park Prescription program and guided walking tour will depart from the reconstructed Fort Vancouver.
Cost: Free