Fort Vancouver National Historic Site Hosts "Operation Pillow Talk: A Time to Care and Share"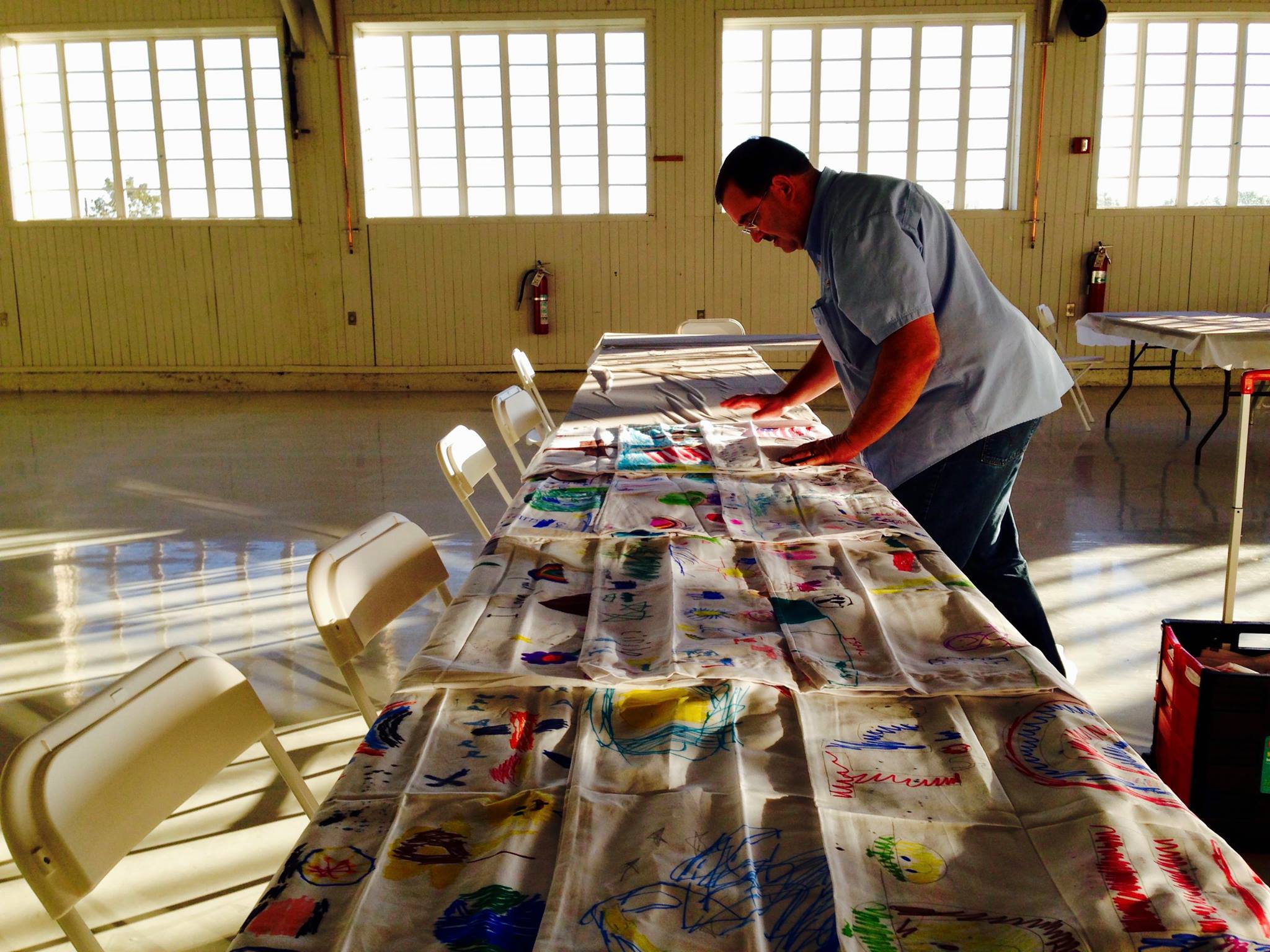 News Release Date:
October 25, 2016
Contact: Marsha Sherman, Operation Pillow Talk
Contact: Eva Dodd, National Park Service, 360-816-6241
Fort Vancouver National Historic Site (NHS), a unit of the National Park Service, has partnered with Operation Pillow Talk, a local community project to help lift the morale of active military service members. This project is in its fifth year of designing, sewing, or dyeing pillowcases for deployed military personnel. Over the course of 2016, community residents, sewing clubs, Girl Scout troops, senior living centers, elementary school teachers and students have contributed to this project.
The resulting pillowcases will be shipped to troops around the world in time for the holidays. Before they are shipped, they will be displayed at the Historic Hangar at Pearson Air Museum on November 4 and 5 from 9 am to 5 pm. Through the generosity of local businesses, organizations, and individuals, this year's event will provide an area for families and interested visitors to decorate a pillowcase and write a note of encouragement to slip inside a pillowcase. On Saturday, November 5, folk music and storytelling will also be provided throughout the day in the Historic Hangar. All are encouraged to attend this free event before or after the Veteran's Day Parade, which starts at 11 am.
"This community project is perfectly suited to be hosted at the Historic Hangar at Pearson Air Museum," said Fort Vancouver NHS Superintendent Tracy Fortmann. "The hangar was built by and for military members just after World War I, and was used by generations of U.S. Army soldiers between the two world wars. We are happy to bring this event to this national park as a way for the local community to engage with deployed military members around the world and to show our appreciation for their personal sacrifices to serve our country."
The staff at the State of Washington Community Services Office and Home and Community Services started Operation Pillow Talk in 2012. These staffers continue to coordinate and volunteer their time in support of this project. Although it was not a state-sponsored project, the Department of Social and Health Services (DSHS) previously provided space to display the pillowcases before shipment. However, when the DSHS moved to its new location in 2015, it no longer had space for the project. Operation Pillow Talk's pre-shipment display of pillowcases has taken place at Pearson Air Museum since then. This new location has made it possible to open up the project to the entire community, and to allow more people the opportunity to participate and decorate pillowcases.
What: Operation Pillow Talk: A Time to Care and Share
Where: Historic Hangar at Pearson Air Museum, part of Fort Vancouver National Historic Site. 1115 E Fifth Street, Vancouver, WA 98661
When: Friday, November 4, 9 am - 8 pm, and Saturday, November 5, 2016, 9 am - 5 pm
Last updated: November 1, 2016