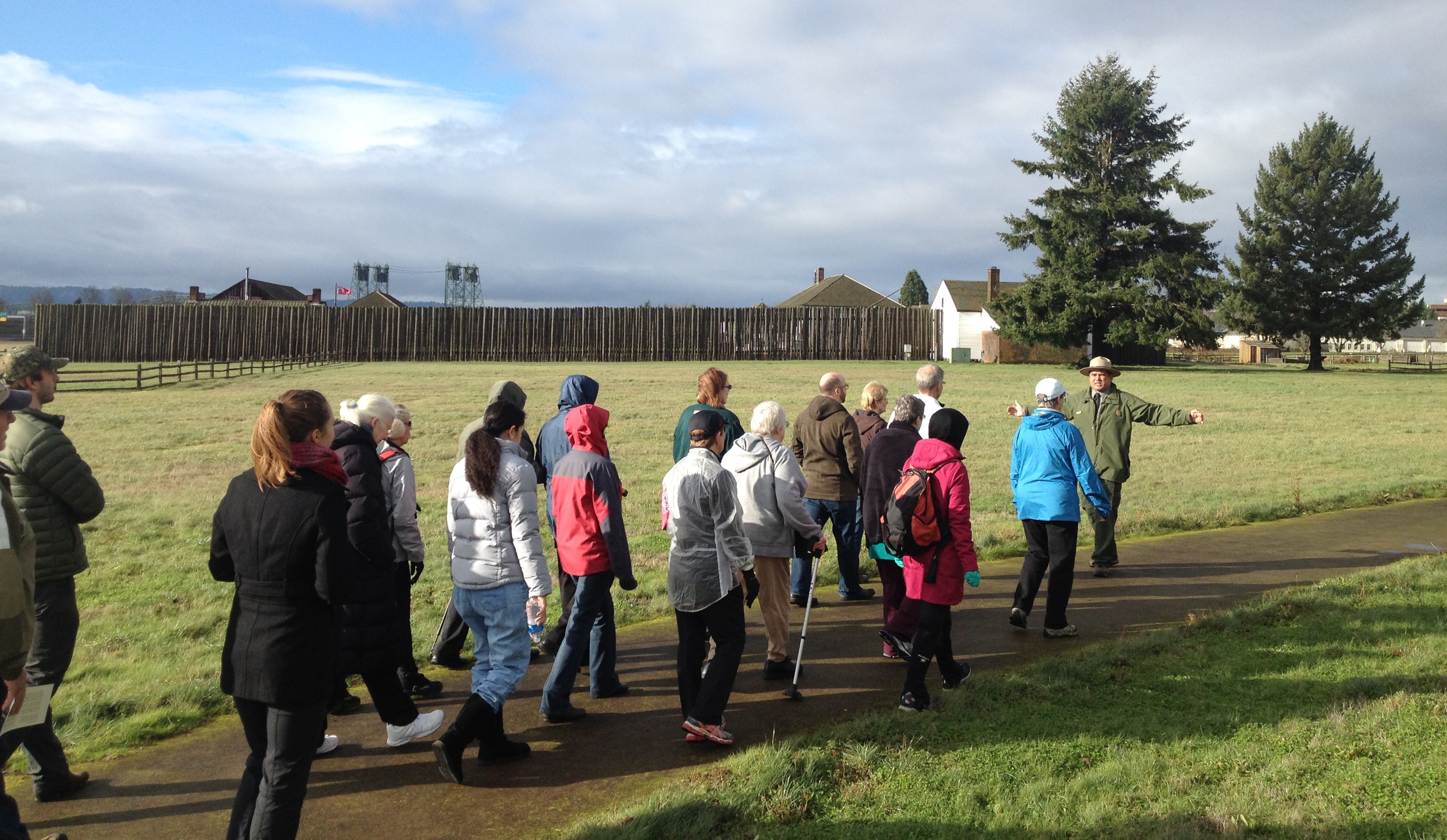 News Release Date:
April 6, 2016
Contact: Aaron Porter, Centennial Volunteer Ambassador, (360) 816-6249
Contact: Bob Cromwell, Acting Chief Ranger, (360) 816-6253
Come "walk with a doc" in celebration of the healthy connection between national parks and exercise during National Park Prescription Day (Park Rx Day). On April 23 at 1 pm, Fort Vancouver National Historic Site has partnered with Kaiser Permanente to host a walk along the Spruce Mill Trail with a doctor and park ranger. At this special program, learn about Fort Vancouver's new Park Rx program, which encourages visitors to utilize the site's trails as a means to a healthier lifestyle. Acting Chief Ranger Bob Cromwell will discuss the site's World War I history as well as the history of Pearson Field during the walk.
"Our Park Rx program is a free and easy way to improve your health, and Park Rx Day is a great way to spread the word," said Centennial Volunteer Ambassador Aaron Porter, "Our new Park Rx map will allow people of all ability levels to find a walking trail on site that meets their needs."
The first annual National Park Rx Day is part of a growing movement of prescribing outdoor activity to patients to improve health. The health benefits of nature go beyond just physical health. There are well-documented benefits of nature that improve mental health, spiritual health, and social health.
"Our doctors are passionate about promoting good health, so we're excited to be part of this event that will get people active while enjoying the trails and sights of Fort Vancouver," said Dr. Mark Johansen, a family practice physician at Kaiser Permanente's Salmon Creek Medical Office.
Fort Vancouver NHS and Kaiser Permanente hope to continue their partnership in the future with more "walk with a doc" walks on various trails on site. Visitors can also use the park's Parks Rx map and walking guide to explore the park's trails on their own. The guide can be downloaded from the park's website here. 
When: Saturday, April 23, 1 pm to 2 pm
Where: The National Park Rx program and guided walking tour will depart from the reconstructed Fort Vancouver.