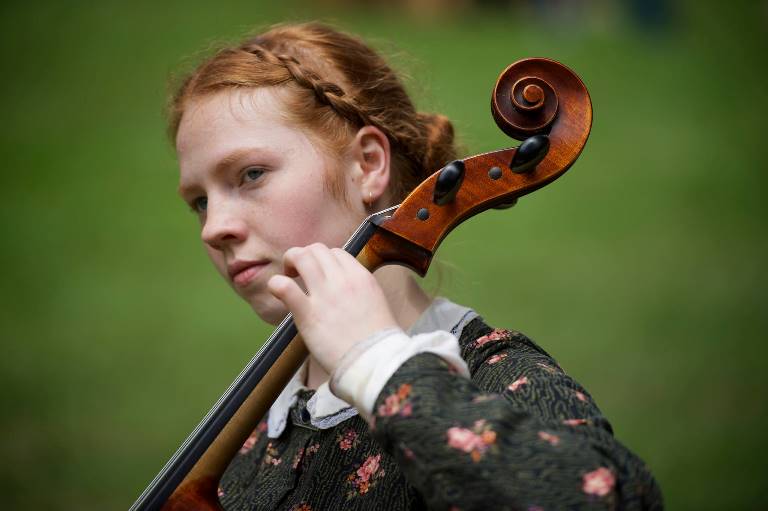 News Release Date:
October 17, 2014
Contact: Dr. Bob Cromwell, (360) 816-6253
Contact: Heidi Pierson, (503) 656-5151
What: New Perspectives on Music of the Pacific Northwest
When: Thursday, October 30, 2014 at 6:00 PM
Where: The Tex Rankin Theater at Pearson Air Museum, 1115 East 5th Street, Vancouver, WA 98661
Cost: Free
Ever wonder what people were listening to at Fort Vancouver in the 19th century? Through this enlightening and informative talk, Ethnomusicologist Joe Galvan reveals the diverse history of music in the Pacific Northwest. This talk will examine influences as varied as the people who lived here during the mid-19th century. Musical influences in the Northwest came from the music of local tribes, as well as Mexican, French-Canadian, and Scottish music. Joe will speak about these nuances and play recordings that he has collected for the occasion.
"Joe gave a similar talk at the McLoughlin House in Oregon City last summer, and it was excellent," said Museum Specialist Heidi Pierson. "I really wanted to have him to an expanded version up here in Vancouver."
Music is, and has been, an everyday element in most people's lives. In the pre-electrical era, people of many cultures sang in groups to help pass the time, share cultural messages, or give a cadence to everyday tasks.
"Music is an element of culture that anthropologists do not often have an opportunity to engage with when studying past cultures. This should be a fascinating program," said Dr. Bob Cromwell, Archaeologist and Manager of Pearson Air Museum.