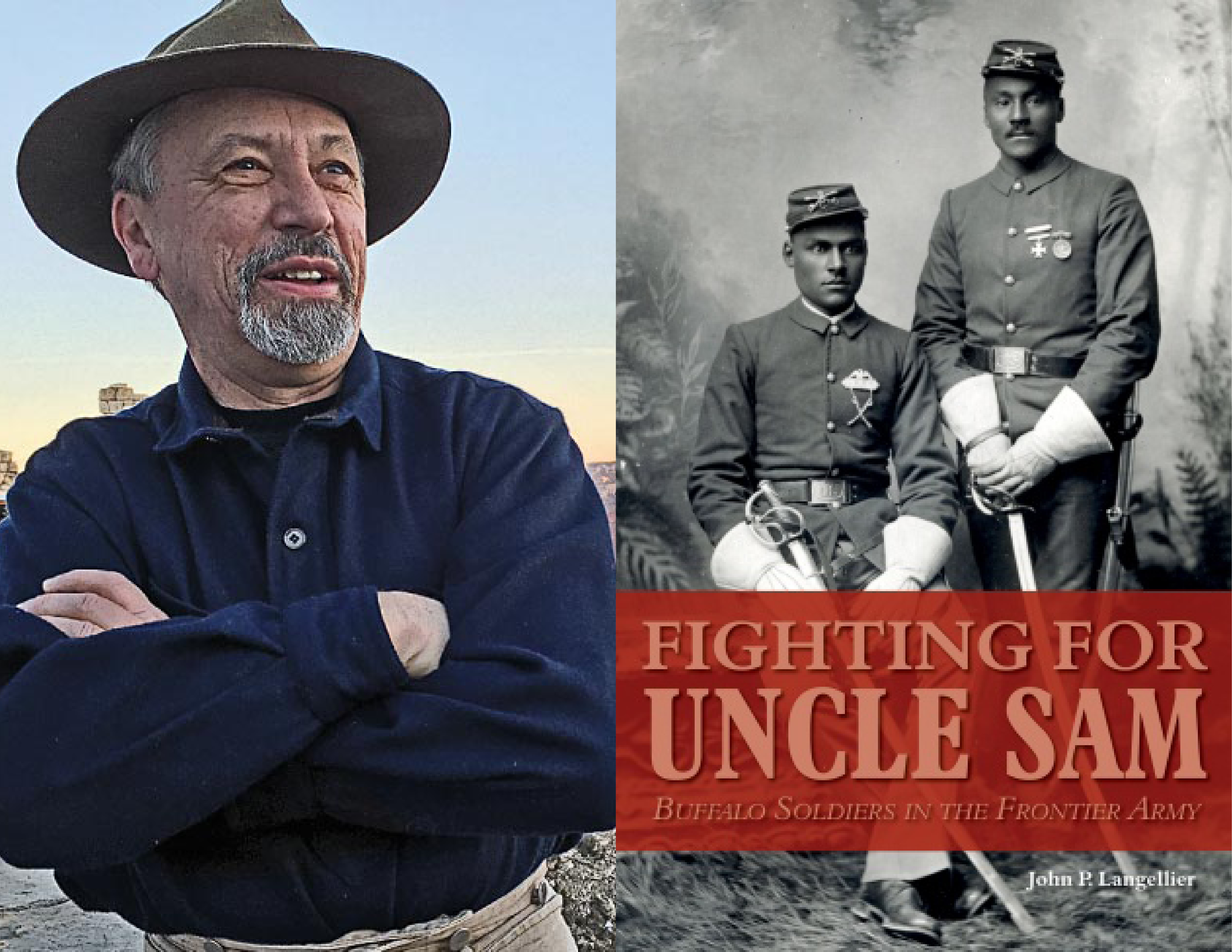 News Release Date:
November 1, 2016
Contact: Bob Cromwell, Chief Ranger, 360-816-6253
Contact: Mary Rose, Friends of Fort Vancouver
On Saturday, November 12, 2016, from 2 pm to 4 pm at the Fort Vancouver Visitor Center, noted author John P. Langellier will discuss his new book, Fighting for Uncle Sam: Buffalo Soldiers in the Frontier Army. This event, hosted by the National Park Service at Fort Vancouver and the Friends of Fort Vancouver, is free to the public. Copies of Langellier's book will be available for sale in the Visitor Center Bookstore, and Langellier will sign copies.
From the American Revolution to the present day, African Americans have stepped forward in their nation's defense. Fighting For Uncle Sam: Buffalo Soldiers in the Frontier Army breathes new life into a stirring subject, emphasizing the role men who have come to be known as "Buffalo Soldiers" played in opening the Trans-Mississippi West. Langellier's work features over 150 images painstakingly gathered from public and private collections, as well as a concise overview of this fascinating, American story.
Langellier received his BA and MA in History from the University of San Diego, and his PhD. From Kansas State University in Military History. He has written dozens of books and scores of articles related to American history.
"The story of the Buffalo Soldiers is one that is closely connected to our national park," said Acting Chief Ranger Bob Cromwell. "African American soldiers from Company B of the 24th U.S. Infantry Regiment were stationed at Vancouver Barracks in 1899, and were an important part of the community here." 
Additionally, the National Park Service (NPS) is conducting a study to evaluate ways to commemorate and interpret the role of Buffalo Soldiers in the early years of the national park system, enhance historical research, education, and public awareness of their stewardship role in the national parks, and further connect the Buffalo Soldiers story to the national parks and African American military service following the Civil War. The NPS is collecting public comments on this study until December 31, 2016. Comments can be submitted at go.nps.gov/firstrangers
What: Presentation and book signing by John P. Langellier, author of Fighting for Uncle Sam: Buffalo Soldiers in the Frontier Army
When: Saturday, November 12, 2016, from 2 pm to 4 pm
Where: Fort Vancouver Visitor Center, 1501 E Evergreen Blvd, Vancouver, WA 98661
Cost: Free