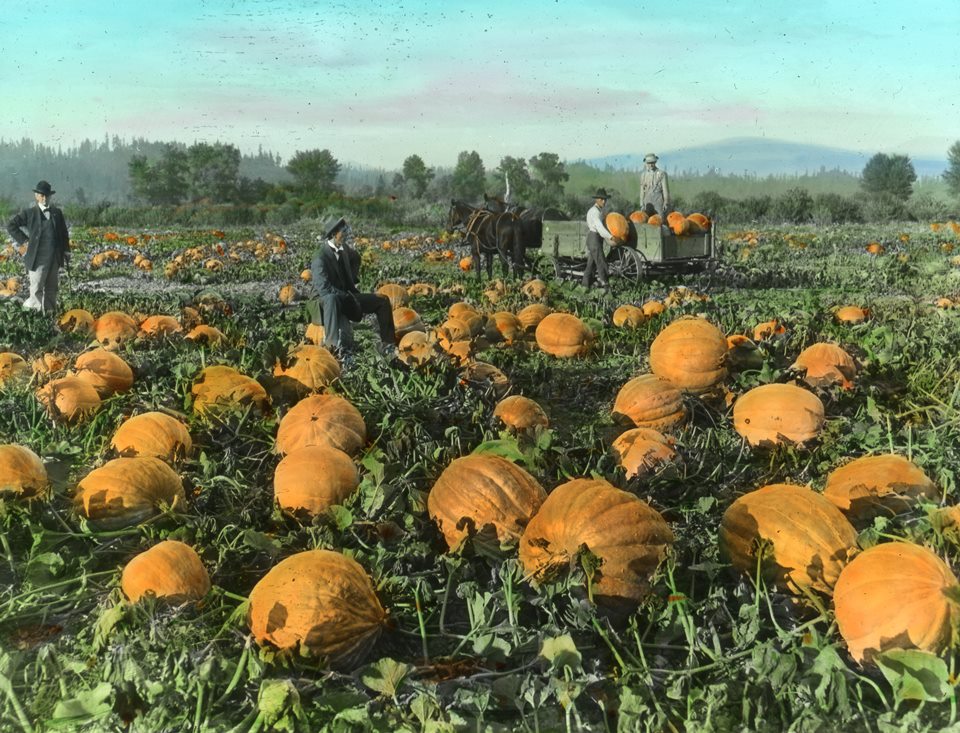 News Release Date:
October 30, 2017
Contact: Theresa Langford, Curator, Fort Vancouver National Historic Site, (360) 816-6252
Contact: Matthew Cowan, Archivist, Oregon Historical Society, (503) 306-5207
Join the Oregon Historical Society and the National Park Service for a unique look at our past: a pictorial history of food in Oregon from 1850-1940, with an emphasis on the agricultural bounty that makes it one of the best places to eat in the world!
"We are very pleased to partner with the Oregon Historical Society and host this presentation. So many of our visitors are fascinated with Fort Vancouver's own agricultural history – the expansive farms, orchard, and formal gardens – and we look forward to this opportunity for everyone to learn more about the region's food history," said Tracy Fortmann, Superintendent at Fort Vancouver.
Culinary historian Heather Arndt Anderson (author of Portland: A Food Biography) and Oregon Historical Society archivist Matthew Cowan will present a collection of historic glass lantern slides – hand colored and projected using an original 1930s projector - depicting Oregon's cornucopia and the stories behind them.
The lantern slide had its origins in 17th century optical devices, which came to be known as "magic lanterns." The earliest slides were hand-painted images on glass. By 1850, slides were beginning to be reproduced from negatives and sold commercially, mostly black and white images that were then hand-colored. Do-it-yourself kits were also sold, and amateur photographers, museum, and universities often created their own lantern slides for entertainment or education. Photographic type lantern slides reached the peak of their popularity in the first third of the 20th century. The Oregon Historical Society curates a large collection of lantern slides, documenting many aspects of the early history of the state.
"There is a beauty and depth to hand-colored lantern slides," says Curator Theresa Langford. "This is a unique opportunity for the public to see original glass slides projected on historic equipment, as Heather and Matthew chronicle the history around the images."

What: A Land of Milk and Honey: An Illuminated Guide to Oregon's Bounty, presented by the Oregon Historical Society

Where: Fort Vancouver Visitor Center, 1501 East Evergreen Blvd, Vancouver, WA 98661

When: Wednesday, November 8, 2017, at 7 pm

Cost: Free