Klug at McLoughlin House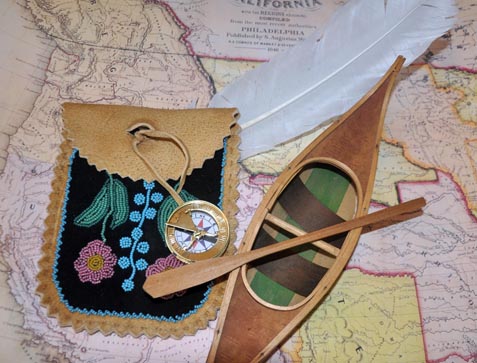 News Release Date:
November 4, 2014
Contact: Heidi Pierson, 360-816-6250 or 503-656-5151
When: Saturday November 15, 2014 at Noon.
What: Daniel Klug from Champoeg State Heritage Site will give a one hour lecture.
Where: Barclay House at the McLoughlin House Site: 719 Center St, Oregon City, OR, 97045
Cost: free
OREGON CITY, OR –Have you heard of the "Wolf Meetings" that took place in the early 1840s? Are you familiar with how the series of meetings, held at Champoeg, helped to shape the future of the Oregon Country? If you'd like to learn more please join us for a lecture by Daniel Klug, the Chief Interpretive Ranger for Champoeg State Heritage Area. Daniel will speak about events that shaped our larger history in a small settlement along the Willamette over 170 years ago.
"There are so many connections between Champoeg, Fort Vancouver and John McLoughlin, we're very pleased to have Daniel come and share that history with us at the McLoughlin House Site," said museum specialist Heidi Pierson. "The Wolf Meetings well illustrate the issues of "us vs them" that shaped much of the early debate about who would govern in the Oregon Country during the mid-nineteenth century."
Please join us for an informative lecture about early Oregon Country history.
BACKGROUND:
The McLoughlin House was added to the National Park System in 2003 as a unit of Fort Vancouver National Historic Site. The house is restored to honor the life and accomplishments of John McLoughlin, the "Father of Oregon." The graves of McLoughlin and his wife Marguerite are next to the house, as is the home of Dr. Forbes Barclay, a Hudson's Bay Company associate, and his wife Maria.
-NPS-
Last updated: February 28, 2015