Date:
April 11, 2013
Contact:
Mike Twist
, 360-816-6246
Contact:
Eva Dodd
, 360-816-6241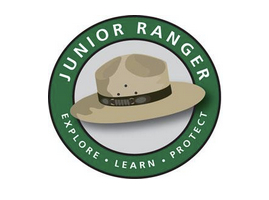 Fort Vancouver National Historic Site Celebrates Junior Ranger Day April 27, 2013
Vancouver, WA -  Calling all kids!  Become a Junior Ranger! The 2013 Junior Ranger Day celebration at Fort Vancouver National Historic Site (NHS) is on Saturday April 27th from 1:00-4:00 p.m.

Junior Rangers grab free Junior Ranger booklets and start their journey at the reconstructed fort. They take the official junior ranger pledge at Pearson Air Museum, where they receive a badge and certificate. This fun, free event is open to kids ages 5-15 and the young at heart.


National Junior Ranger Day is a celebration across the nation that encourages families to come and explore America's treasures right in their backyards. Aspiring Junior Rangers complete a series of puzzles and questions as they tour their park grounds and participate in hands-on demonstrations and quick, fun presentations at Fort Vancouver NHS, your national park. Junior Rangers with interact with National Park Service park rangers and historically costumed volunteers to learn about the people, events, and practices of the past. All visitors are welcome to explore the grounds and chat with park staff and volunteers stationed throughout the park.


The event is open to all age groups and family members. Children must be accompanied by an adult.
Where:
Fort Vancouver National Historic Site
1001 East 5th Street, Vancouver, WA 98661





Pearson Air Museum 

1115 East 5th Street, Vancouver, WA 98661

Date:
Saturday, April 27, 2013


Time:
1:00 PM to 4:00 PM


Fee:
Pearson Air Museum is free for all ages.
The reconstructed fort is free for ages 0-15 and $3 per person aged 16 and above.

Junior Ranger Day coincides with:
National Park Week
 - April 20-28
16th Annual Nez Perce Chief Redheart Memorial Ceremony
 - April 20
Free Fee Days
for National Park Week - April 22 - 26
Background: Fort Vancouver National Historic Site, a unit of the National Park Service, is at the heart of the Vancouver National Historic Reserve. The Vancouver National Historic Reserve brings together a national park, a premier archaeological site, the region's first military post, an international fur trade emporium, one of the oldest operating airfields, the first national historic site west of the Mississippi River, and a waterfront trail and environmental center on the banks of the Columbia River. The partners of the Reserve teach visitors about the fur trade, early military life, natural history, and pioneers in aviation, all within the context of Vancouver's role in regional and national development. The Reserve's vast array of public programs -- including living history events, festivals, cultural demonstrations, exhibits, active archaeology, and other special activities -- create a dynamic, fun, and unique tourist destination for people of all ages.